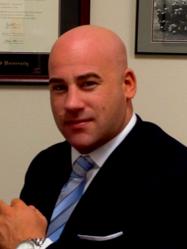 Broadband strategist who raised millions to build fiber-based networks across the country joins company with mission of building a fiber-connected world.
New York, NY (PRWEB) February 06, 2013
Jeffrey M. Reiman, a broadband strategist who recently raised millions in broadband stimulus funding for fiber-based networks across the country, has been named president of Broadband Communities, a magazine publishing and conference company with a mission of "building a fiber-connected world." He is slated to also become CEO later in 2013.
Since 2009, Reiman has been the head of strategic planning and governmental affairs for The Broadband Group, http://www.broadbandgroup.com a Las Vegas-based consulting firm, where he worked nationwide to incorporate fiber-based broadband networks, applications, and services into community infrastructure plans.
Scott DeGarmo, Broadband Communities' CEO and the majority owner since 2004, noted: "Jeff knows the companies, the technologies and the metrics of the industry." DeGarmo added: "His valuable experience will help the company serve our existing customers, create new product lines and transition into digital publishing."
Reiman, 30, joined Wave7 Optics after graduating from Harvard in 2004. He managed sales activities and business strategies in Mexico, Canada and the Caribbean. In 2007, he joined Credit Suisse, Inc., working on the investment bank's equity sales and trading floor. He has worked with Broadband Communities over the past six months, spearheading the launch of a new line of economic development conferences for municipalities and public entities.
"I've been a reader of Broadband Communities since entering the telecom industry," said Reiman. "I am looking forward to building on its success."
About Broadband Communities: The Company's main publication, Broadband Communities, is often called "the industry publication for Fiber to the Home." It is the leading source of information on broadband technologies for buildings and communities. It produces an annual trade show and Summit Conference that serves real estate developers, property owners, service providers, municipalities and economic development professionals.The 2013 Summit is April 16-18, in Dallas. http://www.bbcmag.com/2013s/.