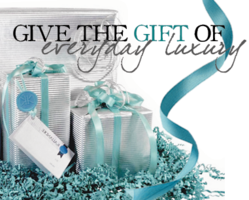 Old World Precision, Modern Efficiency
Toronto, Ontario (PRWEB) February 25, 2013
Kaliandee Ltd is pleased to announce the launch of their online store for Canadian and American customers, with a selection of men's high-end traditional shaving supplies, grooming items and accessories. These, and other gifts for men and personal care items, can now be found at Kaliandee.com.
There has been a resurgence in men returning to traditional shaving methods in recent years. This is initiated in part by the rising costs of cartridge razors, a rise in interest in all things retro and a desire by many men to reconnect with some male pastimes in an era when many traditional aspects of masculinity are being discarded or redefined. Last year this was further bolstered by the memorable cut-throat shave in the latest James Bond movie, Skyfall, leading to a sudden boost in searches for straight razors.
John at Kaliandee believes this is not just a passing fad, with men finding that modern products such as canned foam give inferior shaves compared to a properly lathered shaving cream or soap applied with the hair lifting and mildly exfoliating effect of a good quality shaving brush. The added appeal of owning a razor that has the solid, hefty feel of something made to last a lifetime rather than until the next marketing campaign and inevitable addition of a blade ensures that most men who opt to try the traditional methods stay hooked on them.
Founded in Canada in early 2012 by two wet-shaving enthusiasts to bring affordable everyday luxury to North American men, Kaliandee currently stocks a selection of traditional shaving products as well as men's accessories from Europe, Great Britain and the United States. Notable brands include reputable London barbers and perfumers Geo. F. Trumper, D.R Harris, Taylor of Old Bond Street along with Simpsons, manufacturers of fine shaving brushes, and Dovo of Solingen and its subsidiary Merkur. Edwin Jagger, the famed English manufacturer of razors, brushes, shaving accessories and soaps are the latest addition to the line-up. As for the future Kaliandee will continue to add new brands consisting of high quality products for every man and budget.
Kaliandee has found that shaving items and high quality men's accessories are proving increasingly popular as gift items, particularly with women looking for gifts for men, and as graduation and groomsmen gifts. With this in mind, Kaliandee now offers a high standard of gift wrapping for their products, as well as a modest but carefully selected range of leather items from Bosca and Piel Frama.
For more information on getting started with wet-shaving, see Kaliandee's advice page.