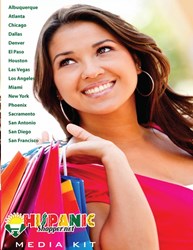 Houston, Texas (PRWEB) February 05, 2013
Welcome New Featured Advertiser, Antonio's Insurance Agency on HispanicShopper.net!
HispanicShopper.net gives a warm welcomes new featured advertiser, Antonio's Insurance Agency – 14108 South Post Oak Road, Houston, Texas 77045, United States, Phone: 713-434-8799
Antonio's Insurance Agency interest is to offer the best service in Houston, Texas and surrounding areas, and specialize in all types of insurances including; Auto Insurance, Flood Insurance, Contractors Insurance, Motorcycle Insurance, Jet ski Insurance, Insurance for Boats, Residential Insurance, Commercial Insurance, Insurance for Mexico, and Public Notary. Yo Habla Espanol.
Check out: http://www.antoniosinsurance.com
Founded in 1998, HISPANICSHOPPER.NET, making it one the oldest and most established sites on the web currently operates as an online Social Multi Media Coupon Shopping Guide for Spanish and English language users in 16 United States cities; Albuquerque, Atlanta, Chicago, Dallas, Denver, El Paso, Houston, Las Vegas, Los Angeles, Miami, New York, Phoenix, Sacramento, San Antonio, San Diego, and San Francisco.
HISPANICSHOPPER.NET is updated daily to ensure that its visitors have the most current tabs on their favorite sale items, news, and personal information. Social media will include; Facebook, Twitter, You Tube, Linkedin, etc.
HISPANICSHOPPER.NET new goal is to become the leading provider of Spanish B2C coupon based shopping services and information over the Internet. HISPANICSHOPPER.NET products & services make shopping easy to locate, browse, and buy from local businesses. In short, HISPANICSHOPPER.NET will offer and distribute, fine quality products and services, safe, quickly & cost effectively for Internet users.
HISPANICSHOPPER.NET users will discover other online services such as; entertainment news, sports news, chat ability, employment, real estate news, coupon shopping, and business news. Visitors will be able to shop a given product or service at 24/7 any time of the day, over and over with the click of the mouse.
Hispanic Shopper.net will also use traditional media outlets such as, broadcast television, cable television, radio, print, direct mail, etc. to increase awareness and drive traffic to the new site.
Don't forget to tell everyone that you saw them in http://www.HispanicShopper.net !
For HispanicShopper.net advertising inquiries please contact
steven(at)hispanicshopper(dot)net
http://www.hispanicshopper.net
# # #