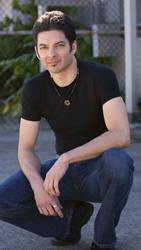 The best way to find a woman requires a little bit of insight and planning.
San Mateo, CA (PRWEB) February 21, 2013
Anyone who wants to accomplish something needs a plan and that applies to anything involving dating, says Dating Expert Carlos Xuma in his new report.
"A lot of guys think that they can walk into the dating arena and just wing it and find the success they are looking for, but the reality is only about one percent of guys can naturally succeed without any pre-planning or forethought," Xuma said in his report on how to find a woman.
There is no shame in a game that involves planning, he says. In fact, that is the difference between a guy who leaves a party with a girl on each arm and a guy who goes to sit home alone.
"The bottom line is that meeting and dating women takes effort," Xuma says in his report. "It is not going to happen by sitting home and wanting or wishing women to appear. If a guy wants to find a woman he needs to get out there. That is really the key: becoming involved and putting himself out there. It sometimes takes a lot of effort for a guy to overcome his reluctance or shyness or fear of getting hurt or rejected. But it is always worth it."
That effort, Xuma says, is what separates the men from the boys.
"The first thing a guy should do is make a list of the traits and qualities he wants in a woman. He should consider whether he is looking for a girlfriend or just someone to be intimate with. Then, once he's figured out what he wants, he needs to make a list of places where he might find a woman like that."
For instance, Xuma says, if a guy wants a girlfriend who shares his love of art, he could make a list of places where he might meet that kind of woman.
"That list might say an art museum, a sketching class at the local community college, a street art fair, and so on," Xuma says. "It sounds very cerebral, but it actually really makes sense if you think about it. Conversely, if a guy were looking for a one-night stand, he would look other places, such as clubs and bars, right? It just makes sense."
The best way to find a woman involves a little bit of foresight and planning beforehand, but will yield amazing results, Xuma says.
His report outlines more specific details on just how men can put a plan for finding a woman together.
Carlos Xuma is the author of The Bad Boy Formula, Secrets of the Alpha Male, the Girlfriend Training Program, and numerous other books and articles. Xuma also been a dating expert and attraction adviser for more than 10 years and has appeared on ABC and CBS television, as well as Playboy radio. He has spent years teaching hundreds of men flirting tips for guys, including how to seduce women, and how to find a woman through his website, http://www.win-with-women.com.
For more information, visit Carlos Xuma's website at http://www.datingdynamics.com