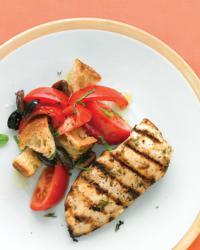 Monroe Wisconsin (PRWEB) February 05, 2013
Valentine's Day is a day to show appreciation for loved ones. Whether this be a significant other, or a newly founded relationship either way the normal activity is to go out to eat at a romantic restaurant and to give gifts of love. Normal gifts may include flowers, chocolate, or something more romantic such as jewelry. Chocolates and a romantic dinner at a restaurant are not conducive to weight loss goals. A better gift to give though is the gift of health. Here are some ways to achieve a healthier Valentine's Day.
1. Instead of giving the normal gift of chocolates give the gift of sugar free chocolates. There are many sugar free substitutes that taste just as good as their counterpart but without sugar. This may seem like an unconventional gift but for health conscience people it is a great substitution.
2. Make a romantic dinner at home instead of going out to eat. This is a great substitution to going out to eat at a romantic restaurant. Cooking a healthy dinner at home can be more romantic because of the privacy. Set out some candles, put on some music to set the atmosphere, and still dress up. A healthy meal idea is to soak some chicken breasts in olive oil seasoned with spices. Any spice will work to season the chicken. Grill the chicken after letting it marinate for several hours. Don't forget to add some vegetables to round the meal out.
3. Jewelry is a great gift but it can be a bit expensive. To truly show appreciation for a significant other make one idea is to make a homemade gift. A homemade card, homemade jewelry, or a collage of pictures will truly show appreciation for any significant other. It is the thought that counts not how much is spent.