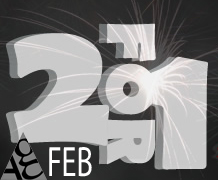 Pilot Season is a fierce, competitive time for actors. Argentum clients get a better advantage with having more headshots for less!
Los Angeles, CA (PRWEB) February 06, 2013
Pilot season is generally known in the entertainment business as the busiest and most hectic time of the year. It's a time when thousands of actors make pilgrimages to Los Angeles to compete with many thousand more actors for a finite number of roles that will be cast by the television networks casting pilots for next years crop of new television shows.
So while most headshot printing labs jack up their rates to feed on actors wallets, Ajay Jhaveri of Argentum Photo in Hollywood takes a different approach. He offers his best deals of the year.
Every February Argentum Photo offers their actor clients the famous "2 for 1" Headshot Special to get them through the busy season, without taking a bite out of their budgets.
"We've been in the business of servicing actors and see a hundred pictures, five days a week for twenty-three years! You do the math! We're not in the nickel and dime business. The reason actors come to us is because they get the best quality headshots, which is the first thing that represents them in the marketplace. Quality comes first. " said Ajay Jhaveri
Mother Tracy Culliver has been bringing her two children (Max (11) and Genna(14)) to Los Angeles every pilot season from Dallas Texas for the last four years. She knows firsthand the financial investment it takes to get her children in-front of casting and producers for casting consideration. " We generally spend anywhere from seven to ten thousand a month to be here in the running. That's one of the reasons I stop by Argentum every February like clockwork." said Culliver.
Argentum's February Headshot Special is valid only on orders in the quantity of 50 and above. Orders in the quantity of 5, 10, or 25 do not qualify. Offer ends February 28th, 2013.