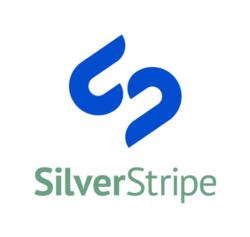 Wellington, New Zealand (PRWEB) February 06, 2013
SilverStripe, creator of the open source Content Management System SilverStripe CMS, and a leading provider of web design and development, announced today it has secured the contract to provide a single web platform for New Zealand government agencies. The platform will serve as the base for developing government websites, web assets and web applications.
In a separate announcement, also made today, Hon Chris Tremain, Internal Affairs Minister, announced SilverStripe will provide an externally managed Common Web Platform. The contract is part of the government Common Web Services initiative being led by the Department of Internal Affairs to reduce duplication of effort and streamline web service procurement for a wide range of government agencies. The common CMS will be made available for eligible agencies that choose to adopt it, and the infrastructure and hosting required for websites developed on this platform.
Sam Minnée, CEO and Cofounder of SilverStripe, says the government's strategy to reduce duplication of effort and streamline web service procurement also applies to enterprises who must maintain distinct websites for different sectors and services.
"Consolidating web efforts onto a single robust platform allows for a more efficient management and development process. SilverStripe CMS is able to scale and create complex web sites, meaning both government agencies and service providers will be able to focus on improving the way that government agencies engage with New Zealanders and New Zealand businesses over the web," Sam Minnée continues.
The adoption of open source technology has seen a rapid increase in recent years due to its advantages of reduced costs and improved security and quality over commercial software. SilverStripe has a successful history with web projects in the New Zealand public sector, having worked with NZQA, MBIE, HQ&SC, NIWA and New Zealand Lotteries, as well as numerous local councils. In September last year, the CMS interface was translated and made available in te reo Māori.
"Our broad community of open source developers makes SilverStripe CMS a good solution for governments. The CMS is extensively peer reviewed,can be rapidly developed to meet new opportunities and helps organisations avoid being locked into vendor contracts," Mr Minnée concludes.
SilverStripe's flagship open source Content Management System (CMS) for government agencies will be made publicly available mid 2013.
About SilverStripe
SilverStripe has gained traction overseas and was the platform of choice to run the US Democratic National Convention website that supported Barack Obama's 2008 presidential campaign. The website for François Hollande's presidential election in France last year was also built upon the SilverStripe software. For more information, please visit http://www.silverstripe.com and follow us on Twitter @SilverStripe.