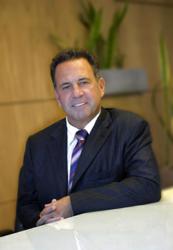 "We want to see investors' investment capital returned as quickly as commercially possible and estimate that this program will take two to three years to complete." - Peter Drake
Sydney, New South Wales (PRWEB) February 09, 2013
Thirteen hundred New Zealand investors have put money into the Currency Protected Australian LM First Income Mortgage Fund run by Queensland-headquartered LM Investment Management.
More than a thousand New Zealanders who had more than $100 million dollars tied up in an embattled Australian fund are expected to get their first payouts by March.
This fund acted as a feeder into LM First Income Mortgage Fund, which has a number of commercial Australian property investments but was frozen in the wake of the global financial crisis.
At the time of the freeze in March 2009, New Zealand investors had A$95 million ($119 million) in this fund, although LM Investment Management expects they will now only get around 59c in the dollar back.
No payouts of capital have been made since the fund was put on ice but in its latest update to investors,LM Investment Management says it hopes to make initial distributions to them by March.
LM Investment Management could not reveal how much investors should expect in the first payment, although its update said that it intended to repay capital on a periodic basis.
The payment process is expected to take around two to three years, with payments likely to be made each quarter.
LM Investment Management was founded in 1993 by expat New Zealander Peter Drake and claims to have assets worth more than A$3 billion under management.
Peter Drake has revealed LM Investment Management was forced to go on the PR offensive last year after another Australian fund management firm, Trilogy Capital Group, attempted to take over two of its funds.
Trilogy has publicly criticised the running of the LM First Income Mortgage Fund. Mr Drake responded by calling Trilogy a "corporate fund raider" and accused it of spreading misinformation.
Trilogy successfully replaced LM Investment Management as the responsible entity for one of the funds it had eyed up following a meeting held in Sydney in early November.