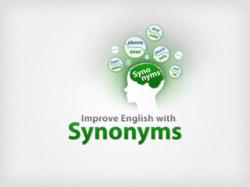 (PRWEB) February 08, 2013
Dev IT Solutions, one of the leading names in the IT application development industry, now introduces a set of educational mobile apps to help kids learn English in enjoyable ways. Though, for now, these apps are available for iPad platforms, the company will soon launch for other platforms such as iPhone, Android, Blackberry and Windows Mobile.
The launch of these English teaching mobile apps is welcomed by teachers and parents as English is constantly gaining popularity as the most important global language. It is very crucial to introduce and help children learn English in terms of Synonyms effortlessly and these mobile apps make it stress free for kids and parents. Talking about this innovative English Synonyms & Antonyms mobile app, a senior spokesperson from Dev It Solutions said, "We are pleased to announce the launch of these unique mobile apps that help in learning basic English skills at a relaxed pace. It relieves kids of boring lessons which, at times overburden their young minds.
Small kids learn better in informal and creative environment filled with fun & joy. Our mobile apps are doing exactly this to develop the interest of kids & parents in learning English. This app will also help grown-ups who wish to improve their vocabulary and word power. "Dev IT Solutions, since its inception, has been constantly delivering high quality services and products. "Improve English with Synonyms iPad" is designed by the team of expert and experienced mobile apps developers.
This interesting app will help kids to learn Synonyms of basic words from A to Z used in day to day life by providing example sentences using these words. It contains 2000+ words with their respective synonyms and example sentences. It also allows kids, parents & teachers to bookmark words and example sentences to refer in future whenever required. Once through with the words and sentences, this app will allow kids to test the level of understanding and also allow parents and teachers to analyze their progress with the help of graphs.
For more information, visit http://www.devitsolutions.com/devitmobileapplication/
About Dev IT Solutions
Dev IT Solutions is one of the leading companies providing cutting-edge solutions for Mobile Application Development on various platforms. It has a dedicated team for Development of Mobile Applications i.e. iPhone Application Development, Android Application Development, Blackberry Application Development and Window Mobile Application Development.
Contact:
Dev IT Solutions Pvt. Ltd.
A-302, Shapth Hexa, Opp. High Court
S.G. Highway, Sola - 380060
Email:info(at)DevITSolutions(dot)com
iPhone, iPad are trademarks of Apple Inc., Android is trademarks of Google Inc., Blackberry is trademarks of RIM Inc., Windows is trademarks of Microsoft Inc.