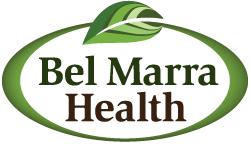 Dental disease always results in pain – and anyone in pain is less likely to perform well.
Toronto, ON (PRWEB) February 05, 2013
Bel Marra Health, who offers high-quality, specially formulated vitamins and nutritional supplements, is reporting on a new study that outlines how kids with good oral care are much more likely to get good grades than their counterparts with poor dental habits.
As Bel Marra Health reports in its article (http://www.belmarrahealth.com/general-health-2/smart-grandkids-dental-care-leads-to-good-grades/) a study conducted by the Ostrow School of Dentistry at the University of Southern California and published in The American Journal of Public Health shows big things about dental care and youth.
The researchers of the study examined the oral health of 1,500 disadvantaged children in the Los Angeles area. They then looked at the academic performance of the children and they found that the kids who had poor oral health or improper dental care and who had reported recent tooth pain, were four times more likely than children with good oral health, to have a low GPA. In fact, the kids with toothaches from poor oral health care and brushing habits were four times more likely to have poor grades than the kids with proper dental care.
As the Bel Marra Health article reads, the scholastic related benefits of brushing and maintaining healthy teeth did not stop there. The children with inadequate dental care also missed more days of school and had parents that had to miss more days of work in order to take care of them.
According to study author, Dr. Roseann Mulligan "… oral health problems are a very significant factor in school absences." On average, middle school children with poor oral health miss 2.1 days of class per year and high school students miss 2.6 days. It's not just the current state of the children's dental health that affects school performance and attendance either. According to the study, accessibility of dental care was another factor and limited access to dental care in and of itself, was enough to increase the likelihood of missed school days.
"Dental disease always results in pain – and anyone in pain is less likely to perform well," states Mulligan. We should "encourage kids to take care of their teeth with good nutrition, and schedule regular dental checkups for them."
In addition, parents should brush their children's teeth themselves until they reach the age of 6 because children under 6 simply don't have the dexterity to perform a thorough brushing of their own teeth. Other dentist recommended techniques for maintaining the oral health of children include flossing regularly and using a kid's mouthwash twice daily. Encouraging children to eat healthy snacks such as carrots and apples is also important, and it encourages healthy teeth and gums in two ways. First off, it encourages the production of saliva, which is a plaque deterrent, and second off, it provides essential nutrients which are needed for healthy teeth and gums.
According to Mulligan "Our data indicates that for disadvantaged children there is an impact on students' academic performance due to dental problems. We recommend that oral health programs must be more integrated into other health, educational and social programs, especially those that are school-based. Furthermore, widespread population studies are needed to demonstrate the enormous personal, societal and financial burdens that this epidemic of oral disease is causing on a national level."
(SOURCE: "Swed Dent J.", Orthognathic surgery--postoperative clinical and radiographic follow-up routines at Swedish oral and maxillofacial surgery departments. Jan, 2013)
Bel Marra Health is the maker of "Liver Rescue" a high-quality nutritional supplement designed for liver health in formulations designed to address this specific health concern. All ingredients are backed with scientific evidence. Every product is tested for safety, quality, and purity at every stage of the manufacturing process. Furthermore, Bel Marra Health products are produced only in Health Canada approved facilities, going that extra mile to ensure our health conscious customers are getting top quality products. For more information on Bel Marra Health visit http://www.belmarrahealth.com or call 1-866-531-0466.