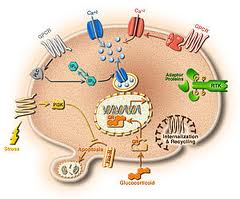 Biological Research @ ScienceAlerts.com
Bad Honnef, Germany (PRWEB) February 06, 2013
ScienceAlerts.com is a social networking site featuring the latest Biological Research content. Besides this newly added category, it also features the basic and applied sciences of agriculture, environment, forestry, geography and health. Currently, 28,530 members are monitoring 6,340 scientific publishing sources active in these fields and have contributed a total of 1,199,000 posts to the site. The latest additions to the site are aggregated on the frontpage as well as in an Biological Research Social Network RSS Feed.
ScienceAlerts.com's new Biological Research Category covers life and living organisms, including their structure, function, growth, origin, genetics, and distribution. It currently contains 434,063 posts in part stemming from 1,118 scholarly biology journals. This category also provides an Biological Research RSS feed which is the best way of staying updated with the latest contributions to this science discipline. One of the latest articles in this category covers the Effect of Ottoman Viper (Montivipera xanthina) venom on various cancer cells and on microorganisms. While evaluating the potential medical benefit of this snake venom, the authors measured no observable cytotoxic effect on Hep3B and Vero cells. Venom exhibited the most potent activity against Candida albicans and Staphylococcus aureus. Another newly included article in this category demonstrates that P300/CBP dependent hyperacetylation of histones potentiates anticancer activity of gefitinib nanoparticles. The authors show that gefitinib loaded PLGA nanoparticles (GNPs), in comparison to gefitinib, exhibited higher anti-cancer activity on A549 lung carcinoma cells and A431 skin carcinoma cells. Their data shows that GNPs hyperacetylate histone H3 in these cells, either directly or indirectly, may account for the augmented cell death. they also highlight the higher efficacy of nano-gefitinib over gefitinib alone.
ScienceAlerts.com's rigorous review process ensures that only relevant content is featured on the site. Since new science content is discovered in real-time, the delay between original publication and appearance at ScienceAlerts.com is usually only minutes. ScienceAlerts.com includes a search feature to retrieve specific titles or keywords from its' database. In addition, it suggests up to ten related articles for each article selected.