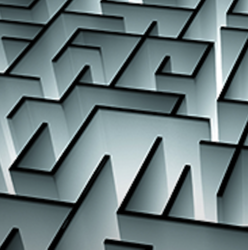 Planning or the ability to "think ahead" requires strong cognitive skills, creativity and cognitive energy
New York (PRWEB) February 07, 2013
CogniFit, a leading developer of online brain training and cognitive programs announces today the release of a new cognitive training application "Brain Planning" to its online platform. The new application comes with three new tasks that focus specifically on training cognitive abilities such as focus, recognition and shifting which are needed for planning.
Dr. Evelyn Shatil Head of Cognitive Science at CogniFit, explains: "The capacity to plan effectively has become a must to remain productive and sharp. Planning or the ability to "think ahead" requires strong cognitive skills, creativity and cognitive energy. The new Brain Planning tasks have been specifically developed to train those important abilities and further address the demands of our existing users."
Planning involves selecting the actions required to achieve an objective, choosing their appropriate sequence, and establishing a plan. It also requires approaching the matter at hand, passing to it appropriate knowledge, selecting detailed actions and allocating cognitive resources. Planning also requires projection into the future while considering the lessons of past experience. When we set up the day's schedule, we automatically consider the tasks that need to be done, prioritize them and estimate the time required to complete each task. Poor planning skills result in lost time and energy. Planning is essential in our goal-oriented society and poor planning skills negatively impact work and personal life.
The CogniFit brain fitness platform offers a number of applications covering a large range of important cognitive domains such as concentration, memory and attention.
The website and the new Brain Planning application are now available in more than
55 countries and in 9 different languages including English, Spanish, French, Italian, German, Brazilian, Portuguese, Dutch and Arabic.
Science has demonstrated that brain training can lead to valuable mental health benefits for a large variety of needs. In today's society, keeping one's brain in top shape for a longer period of time is becoming increasingly critical.
CogniFit constantly increases the number of tasks available on its brain training platform and mobile applications. Individuals can continually assess and train their cognition on a wide variety of tasks such as the new "Slice and Drop", "Fresh Squeeze" and "Perfect Tension", all part of the Brain Planning application released today.
The CogniFit platform is free to use and users can add specific application to their training for as low as $4.99. The patented Individualized Training System ensures that users get an optimal brain training based on their current cognitive state and a useful experience.
About CogniFit
CogniFit (http://www.cognifit.com) is a leading developer of online brain fitness programs and brain games that enable people to discover and improve themselves.
Founded in 1999, CogniFit has developed a unique and patented technology that allows consumers to assess and train their cognitive skills and abilities to improve their quality of life. CogniFit is headquartered in New York City with branches in Europe.
For additional information or interviews inquiries, contact the PR department at media (at) cognifit (dot) com