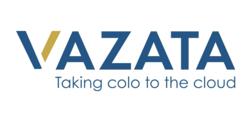 Chuck brings a proven track record of success in our industry and we're confident he'll not only lead us down a growth path, but also enhance customer relationships in accordance with our mission.
Lance Black, CEO
Plano, TX (PRWEB) February 06, 2013
VAZATA, a leading provider of complex managed hosting, Infrastructure-as-a-Service (IaaS) and colocation, today announced the addition of Chuck Hixson to the executive team as Vice President of Sales.
Chuck joins VAZATA to focus on new customer acquisition and revenue growth across both the enterprise and federal government sales divisions. Chuck brings more than 20 years of sales leadership with organizations like IBM, VMWare and Borland Software.
Lance Black, CEO of VAZATA, said, "we're excited to add Chuck to our leadership team. He brings with him a proven track record of success in our industry and we're confident he'll not only lead us down a growth path, but also enhance customer relationships in accordance with our mission to build long-term partnerships with the companies we serve."
"I believe in the tremendous potential that VAZATA faces," commented Hixson. "As a sales leader, I see a company that is well poised for clear market leadership as VAZATA has already developed a highly competitive offering for customers seeking IaaS and cloud solutions. We're at a stage where accelerated growth is crucial and that will be my primary focus over the next six months."
About VAZATA
VAZATA is a complex managed hosting, Infrastructure-as-a-Service (IaaS) and colocation provider serving Global 1000 businesses, U.S. Federal Government Agencies and Mid-Market Enterprises. The company provides highly secure, stable, and scalable technology solutions that meet the challenges of its global customers using a proprietary cloud architecture called vStructure™. The vStructure™ IaaS platform allows for enhanced computing capabilities, accessibility, and fiscal viability in solutions designed to grow with organizations of all sizes. VAZATA's IaaS architecture supports customers in their hosting needs and also provides solutions for disaster recovery and business continuity for mission critical applications. In 2011, VAZATA was the first company to receive an Authority to Operate as a cloud services technology provider to federal agencies. The backbone of support is its purpose built IaaS supported by three world class data centers, which have all achieved FISMA and SSAE 16 Type II compliance. Data centers are located in Texas and Northern Virginia.