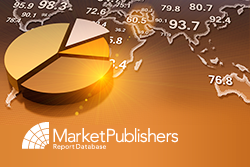 London, UK (PRWEB) February 05, 2013
The US holds the forth position in the world in terms of organic cropland (nearly 950 thousand hectares). The rapid development of the organic agriculture and enhancing demand for organic food and other organic goods in the country spurs the growth of the organic fertilizers market. The US is the second leading consumer of organic fertilizers after China. The country is also one of the largest importers of the product. In 2011, US imports of organic fertilizers exceeded 37 thousand tonnes. In the same year, the country's exports of organic fertilizers decreased by approximately 14% year-on-year and were estimated at 87.5 thousand tonnes. Nevertheless, the US trade balance in organic fertilizers was positive in 2011. Canada, Peru and Mexico are top three suppliers of organic fertilizers for the US, together accounting for over 50% of the total US imports of the product.
The US organic fertilizer industry is mainly represented by small companies operating regionally or locally. E.B. Stone & Son Inc., Griffin Industries Inc., Fertrell Company, Dr Grow It All, Abestins.Services, Aerostar Global Logistics and Agri Farm are amid companies active in the US organic fertilizer market.
New research report "Organic Fertilizer Market in United States: Business Report 2013" created by Business Analytic Center (BAC) has been recently published by Market Publishers Ltd.
Report Details:
Title: Organic Fertilizer Market in United States: Business Report 2013
Published: January, 2013
Pages: 57
Price: US$ 1,160.00
http://marketpublishers.com/report/industry/agriculture/organic_fertilizer_market_in_united_states_business_report_2009.html
The report provides an extensive examination of the organic fertilizer market in the US. It highlights the business environment for the organic fertilizer industry in the country. The study contains relevant information on the market size, shape and structure as well as domestic production and consumption volumes. The report also disposes a comprehensive analysis of the competitive environment and identifies major market players such as producers, wholesalers, trading companies; reviews the key domestic buyers and consumers. Moreover, the research covers the US foreign trade of the organic fertilizers. The report not only reviews the current state of the US organic fertilizer market but also discusses its future prospects.
Report Scope:

Brief country profile: geopolitical situation, administrative structure, political system, general economic review and economic indicators.
Assessment of the business environment for the development of the organic fertilizer industry in the US.
Extensive overview of the US organic fertilizers market and description of the prevailing market trends.
In-depth market analysis including the supply and demand statistics, information on market size and segmentation.
Data on foreign trade containing export and import figures as well as price data.
Overview of the investment climate in the US.
Profiles of the top producers of organic fertilizer in the country along with the overview of the major suppliers, wholesalers, distributors and consumers.
Description of future perspectives for the US organic fertilizer market.
More new research reports by the publisher can be found at BAC page.