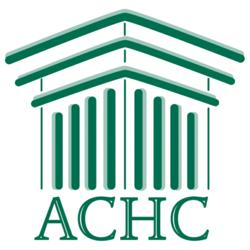 Raleigh, NC (PRWEB) February 07, 2013
Effective February 4th, 2013, The Accreditation Commission for Health Care, Inc.(ACHC) will offer a variety of payment options to providers seeking accreditation for DMEPOS, Pharmacy, and Sleep Lab services. ACHC will continue to require a standard $1,500 deposit with the application, which is a payment toward the overall accreditation balance. However, providers will now have the opportunity to pay the remaining balance utilizing one of three flexible payment options. All payment options will be made available on the ACHC Agreement for Accreditation Services.
Organizations seeking accreditation will retain the option of the current payment schedule employed by ACHC, which allows providers to pay their remaining balance, in full, within 30 days of signing the contract. ACHC has added two new payment options, which offer providers the choice of paying monthly installments toward their accreditation fee within 18 months of signing the ACHC Agreement for Accreditation Services. Providers that choose to follow this structure will be able to make either (18) eighteen monthly or (6) six payments every (3) three months until their accreditation balance is cleared.
Tim Safley, Director of DMEPOS, Pharmacy, and Sleep stated, "ACHC is aware that the success of our healthcare providers is heavily dependent on cash flow and that is why we have chosen to offer organizations the ability to pay in installments. Through extending our flexibility to offer payment options, providers will be able to choose a payment structure that best suits their business."
For more information on ACHC's flexible payment plans please visit http://www.achc.org, or contact Tim Safley, tsafley(at)achc(dot)org, (855) 937-2242.
ACHC is a not-for-profit organization that has stood as a symbol of quality and excellence since 1986. They are ISO 9001:2008 certified and have CMS Deeming Authority for Home Health, Hospice and DMEPOS. ACHC is the provider's choice for accreditation because of personal account managers, relevant and realistic standards, competitive pricing and a friendly, consultative approach to accreditation. Accreditation by ACHC reflects an organization's dedication and commitment to meeting standards that facilitate a higher level of performance and patient care.