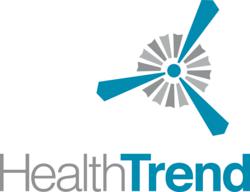 What are the emerging technologies that health systems should plan for prior to tactical, heads-down initiatives crossing the finish line?
Alexandria, VA (PRWEB) February 07, 2013
Founder, Roger W. Allison, today announced the launch of Healthtrend Research, Inc. (HealthTrend). The corporation provides actionable and decision-making advice on emerging technology to healthcare-related organizations. HealthTrend's IT Advisory Service differentiates itself by quantifying peer opinion gathered from user-based technology evaluations to validate buyer behavior and vendor product perception. Armed with future-oriented objective insight, HealthTrend clients make validated and risk averse technology investment decisions.
Lightening is hitting all around the health system CIO, so few IT resources are dedicated to answering "what's next?" Mr. Allison, the former founder of Meta Group's Healthcare IT Strategies research service, says, "CIOs are immersed in deploying tactical MU, 5010 and ICD10 initiatives. However, most are asking about the emerging technologies they should be evaluating before these tactical initiatives cross the finish line. We created HealthTrend to be the CIO's right arm by painting a future-oriented critical and strategic pathway of success beyond current heads-down initiatives."
Much of today's IT advisory services are focused on vendor clients or on government-mandated tactical deployments. Moreover, classic syndicated research is based upon non-contextual and non-vetted beliefs from analysts not familiar with the environments they are writing about. Therefore, legacy opinion is hedged with a percentage of success and not credible as a foundation for job-threatening decisions. In addition, readily available web-based content is educational, but provides no opinion. To fix this problem, HealthTrend validates its research by interviewing healthcare providers evaluating recent IT decisions to quantify vendor perceptions and to learn contextual lessons. As such, researched opinion is verified using HealthTrend's unique post-decision Buyer Alignment Model TM interview process and delivered by seasoned healthcare IT professionals of whom many have been CIO's.
HealthTrend believes that user clients should be able to acquire knowledge on an a la carte basis. To that end, HealthTrend offers health systems an annual subscription of its opinion-based research two ways: 1.) Monthly Research-only and Monthly Webinars; 2.) Monthly Research, Monthly Webinars and Unlimited Analyst Access. HealthTrend IT Advisory Service subscriptions are available for less than one-third of the annual cost of a single analyst.
The Healthcare IT vendor community will be able to acquire vendor perception ratings on 50 differing activities and attributes gathered during HealthTrend's research validation stage. Mr. Allison states, "As helpful as client satisfaction ratings are to measure current product needs, the only way to align buyer needs with seller processes is by verifying prospect perception. Alarmingly, only one out of five vendors conduct post-decision interviews to extract this critical knowledge with any discipline or regularity. HealthTrend will be able to engage the vendor community in understanding its market perception."
About HealthTrend – Healthtrend Research, Inc. provides decision-making advice on emerging technologies to healthcare-related companies. HealthTrend strategically guides its members to make the best organizational transforming decisions. Through analyst dialogue, research, and events HealthTrend works with every client to analyze and interpret the business of IT within the context of its environment. HealthTrend is a valuable strategic partner for CIOs, CMOs, CMIOs and senior IT leaders of the nation's health systems, emerging ACOs, and other healthcare entities enabling strategic guidance, actionable insights, and services to align business objectives with the use of emerging technologies. To learn more, visit http://www.HealthtrendResearch.com.