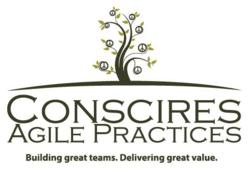 Webinar: Introduction to Scrum-Agile-"what is in it for me?"(Friday, Feb 8, 2013)
Irvine, CA (PRWEB) February 05, 2013
In this interactive webinar, the participants will get an overview of the fundamental principles and mechanics of Scrum, thereby understanding the benefits of adopting Scrum principles and values in an organization.
Bachan will be focusing on the following goals and relate it to how Scrum and Agile will help in achieving the goals.
As a customer -
– The ability to go to market faster
– Faster return on investment
As a Project Manager -
– To measure the progress of my project in terms of real progress made and product ready to be shipped.
As a team member -
– A sustainable pace
– Satisfaction of quality product delivered
Register for the 1 hour webinar: http://agile.conscires.com/free-webinar-introduction-to-scrum-agile-feb-8-2013/
Webinar Schedule
Friday, Feb 8, 2013
12:00 PM – 1:00 PM US PACIFIC TIME