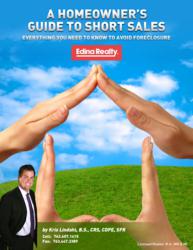 I think we've achieved our objective and gone beyond it.
Elk River, MN (PRWEB) February 05, 2013
Kris Lindahl of Edina Realty hosted a short sale seminar in Elk River, MN yesterday morning that saw full attendance. Lindahl is Edina Realty's premier short sale agent. At the seminar Lindahl presented the short selling process step-by-step starting with checking eligibility and ending with the short sale approval letter. Lindahl used a major bank's guidelines and requirements to simplify the process.
Following the presentation Lindahl held an hour long Q&A session in which he answered general and personalized real estate questions. Kris and his team started this seminar campaign in order to give the public information previously know only to real estate professionals.
"I think we've achieved our objective and gone beyond it,"Lindahl said after the seminar, and continued,"What we really want to do is prepare the public for anything and I think we are well on our way." Lindahl recently received the Chairman's Award, the highest honor an Edina Realty agent can receive, for excellence in sales, sales volume and customer service.
Call Kris and his team at (763) 607-1415 for more information. Visit the Minnesota Short Sale Calculator website to check eligibility. Download a complimentary copy of the eBook titled "A Homeowner's Guide To Short Sales" and check out the video series on YouTube.