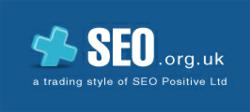 The platform will now include more tips and advice to help users protect themselves from identity theft, fraud and scams
(PRWEB UK) 5 February 2013
Through its official blog, Google has announced that it has updated Good to Know, its consumer education campaign, focused on web safety. The platform will now include more tips and advice to help users protect themselves from identity theft, fraud and scams. People can also find advice on how to make their computer or mobile device more secure as well as how to get more from the internet in general.
As an Essex-based digital marketing company, the specialists at SEO.org.uk understand the importance of online security. A representative from the firm shares their thoughts on the matter.
"As the internet expands, more opportunities and possibilities open up. This rapid growth can however leave us vulnerable to fraudulent activities. Our advice to anyone who has an online site, or simply uses the web would be to take a look at Google's updated Good to Know to pick up some free tips.
"It is also important to pay attention to your online passwords. Ensure you change these regularly, select passwords that are not easily impersonated and make sure you keep different passwords for different applications."
The team at SEO.org.uk are dedicated to researching the latest industry updates and developments.
SEO.org.uk was established with the aim of bringing effective yet affordable online marketing services to companies from all industries and backgrounds. The company offers a huge range of services including search engine optimisation, Pay Per Click account management, social media marketing and website design.