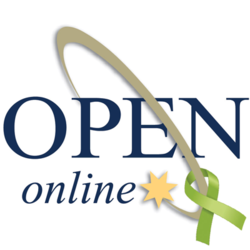 One of Nick's last wishes was for our family to continue to raise money for Lymphoma research
Columbus, OH (PRWEB) February 05, 2013
One person in the United States is diagnosed with a blood cancer approximately every four minutes. Lymphoma is the most common blood cancer diagnosed in adults and the third most common cancer diagnosed in children.
In the month of February, OPENonline will remember those who have lost their lives to Lymphoma and those who continue to fight the battle each and every day. The disease hits close to home as OPENonline's Compliance and Quality Assurance Administrator, Karen Kontras, who lost her husband Nick Kontras to the disease just two years ago.
"One of Nick's last wishes was for our family to continue to raise money for Lymphoma research," said Karen. "He knew that more research and awareness would lead to earlier diagnoses and more timely treatment."
OPENonline will have a variety of ways for employees to donate throughout the month, including a silent auction and catered lunches. All proceeds raised will be donated to the James Cancer Hospital in honor of Nick.
"Nick would be so happy to know we are giving back to the same hospital and doctors that took such wonderful care of him during his treatment. I know he's very proud."
Resources
If you would like to donate to the research fund, please visit: https://www.giveto.osu.edu/igive/OnlineGiving/fund_results.aspx?fund=312238
For more information about Lymphoma, please visit the James Cancer Center website: http://cancer.osu.edu/Pages/index.aspx
About Nick Kontras
On January 23, 2011, Nicholas James Kontras passed away at the age of 56 after a courageous battle with cancer. He was born in Columbus, Ohio on July 7, 1954 and graduated from Upper Arlington High School and the Ohio State University College of Business. Nicholas was a C.P.A. and Certified Financial Planner. He was president of Kontras Tax and Financial Services for 24 years and considered his clients as his friends. Nicholas is survived by his loving wife of 26 years, Karen, daughter, Kallie and son, James.
About OPENonline
Accredited by the NAPBS® Background Screening Credentialing Council, OPENonline is a leading provider of background screening and investigative solutions. OPENonline offers a broad range of employment screening, drug screening and employment eligibility verification services, including SelectHire®, a one stop solution for employment screening. The company is dedicated to helping customers save time and money by providing background information that is current, accurate and compliant with exceptional customer service. For more information, visit OPENonline.com or call 1-800-935-6736.