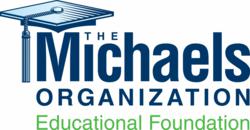 The foundation anticipates funding a record number of scholarships for the 2013/14 academic year
Marlton, NJ (PRWEB) February 07, 2013
The Michaels Organization Educational Foundation a non-profit affiliate of The Michaels Organization is pleased to announce that scholarship applications for the 2013-2014 school year are now being accepted. All high school graduates who live in communities owned or managed by companies of The Michaels Organization, including Michaels Military Housing and Interstate Realty Management, are invited and encouraged to apply for a scholarship.
The scholarship funds, which are paid directly to the educational institution, can be used toward higher education at any accredited college, university, or vocational training program in the country.
The Michaels Organization is a family of integrated but independent companies dedicated to excellence in affordable, mixed-finance, military and student housing. Founded in 1973 by housing entrepreneur Michael J. Levitt, our companies include The Michaels Development Company, which is the leading private sector owner and developer of affordable housing in the country. In 1991, Michaels became the first company in the affordable housing industry to create a scholarship program open to all residents. Since then, the program has expanded to include residents of the seven U.S. military bases where The Michaels Organization is developing and managing the privatized family housing.
Foundation funds are raised through the financial support of corporations, companies, families, private trusts and individuals known throughout the Michaels business network. The Michaels Organization's Chairman and CEO Michael Levitt and his wife Pat Levitt contribute $2 for every dollar raised by the Foundation.
The Michaels Educational Foundation has committed at least $225,000 in scholarship funds for the 2013-2014 year. Last year, the foundation received a record number of applications and awarded a record number of scholarships, and the hope is that trend will continue. Since the foundation was established in 1991, more than $3.1 million in grants have been awarded, benefiting more than 1,500 students.
The deadline to apply for a 2013 scholarship is May 17, 2013. The application is available on The Michaels Organization's website. Residents who need assistance can contact: Dr. Bruce Johnson, independent educational consultant to The Michaels Organization Educational Foundation, at bjohnson(at)themichaelsorg(dot)com