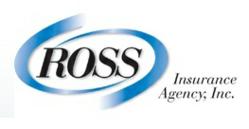 Umbrella insurance does exactly what it says. It is an "umbrella" that will protect policyholders from an unexpected financial storm.
Holyoke, Mass. (PRWEB) February 05, 2013
Ross Insurance Agency is excited to celebrate National Umbrella Day on February 10. For some residents of Massachusetts, this may be a day to be thankful for big, colorful umbrellas that shield them from even the heaviest rainfall. However, the agency is celebrating this holiday as a day to be thankful for one of the greatest and most comprehensive policies out there – personal umbrella insurance.
What is umbrella insurance?
Umbrella insurance does exactly what it says. It is an "umbrella" that will protect policyholders from an unexpected financial storm. Umbrella insurance is designed to protect policyholders from liability issues that go way beyond the liability limits of their standard insurance policies. It can provide an umbrella of coverage for homeowners insurance, car insurance, and more. Once a policyholder's liability coverage is exhausted, umbrella insurance will kick in and pick up where standard coverage left off.
What can umbrella insurance cover?
It is designed to cover property damage and bodily injuries (like most liability policies), but it can also cover expenses that are NOT listed under regular liability allowances.
Why should an individual purchase umbrella insurance?
Too often, individuals will pass on this type of insurance. Why? For one, it is a common misconception that only the wealthy are in need of such a large amount of coverage. This is not true! Individuals must realize that common accidents and incidents can happen to anyone – and will not spare anyone due to income. For example, if a Massachusetts driver is involved in a four-car-pile-up and is deemed at fault, he or she would be expected to pay for ALL the damages. Who is going to pick up the bill if the liability costs exceed the limits on the standard car insurance policy? Such an accident could cost thousands of dollars. Without an umbrella insurance policy in place, the driver may find him or herself in quite a financial storm.
Fortunately, umbrella insurance is an affordable policy that will provide extensive and comprehensive coverage. Why take a financial risk without it?
Ross Insurance Agency hopes that all Massachusetts residents will celebrate National Umbrella Day, the right way, with a free umbrella insurance quote. Visit the agency's website and fill out the free quote form or call 888-707-9530 to learn more about this policy. Ross Insurance Agency wants to shield locals from financial storms – call today!
About Ross Insurance Agency:
Proudly located in Holyoke, Massachusetts, Ross Insurance Agency is dedicated to serving the insurance needs of local individuals, families and businesses. Since 1925, Ross has been committed to fostering a positive reputation for their agency; striving to emerge as a leading coverage provider, above all other Massachusetts insurance companies. Ross specializes in providing superior Auto, Home, Business, Group and Massachusetts life insurance to residents across the state; in addition to various specialty insurance solutions.