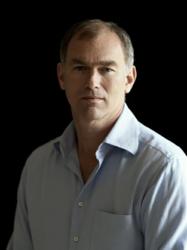 Breaking $100million is a major achievement for any new shop, and especially for one that is ahead of the curve on resource efficiency
London (PRWEB UK) 7 February 2013
Osmosis Investment Management has reached $100million in assets, validating resource efficiency as a source of shareholder value. Osmosis is a London based partnership that uses a proprietary methodology to build portfolios of large cap listed companies based on relative resource efficiency.
Gerrit Heyns, a partner at Osmosis, said, "Breaking $100million in institutional money in the current market environment is pretty exciting for a young asset manager establishing a reputation for innovation in a traditional marketplace."
Osmosis counts pension funds, insurance companies, private banks, endowments and wealth managers in the UK and in Europe as far afield as Finland as clients. The firm recently launched a UCITS fund, the Osmosis World Resource Efficiency Fund, which has reached $25million in assets.
"Resource efficiency has gained popularity in theory over the past few years. We prove that it is far more than theoretical, particularly for investors. We show that it's an effective and valuable measure of management quality", said Mr Heyns.
Osmosis collects publically disclosed data on the observed amounts of water and fossil fuel energy consumed by a company together with the waste created, from which they build their metric of resource efficiency. It is used to create investment portfolios of liquid large cap global businesses.
"Our strategies identify management teams that understand the challenges and implications of resource constraint and take action to minimize its impact. They are leaders in sustainability and financial markets driven by the economic imperatives that underlie global business", continued Mr Heyns.
The flagship Osmosis MoRE World strategy outperformed MSCI World in 2012 by 3.78%. The more concentrated World Leaders beat MSCI World by 9.05%.
______________
ABOUT OSMOSIS
Osmosis Investment Management identifies opportunities as the world grapples with the enormity of capital required to address the compelling issues of constraint, consumption and environment. The Osmosis Model of Resource Efficiency (MoRE) addresses these issues in a pragmatic, practical manner, with a philosophy based on the economic imperative that permeates global business.
The firm was established in 2009 as a UK registered LLP. The company directly owns all of the assets of the business, including the intellectual property created and utilized by the business to conduct its operations.