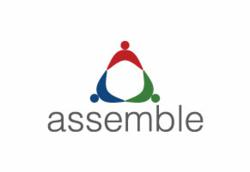 There is no other application we have tested that can do this functionality, this quickly.
Houston, Texas (PRWEB) February 05, 2013
Assemble Systems, the leading design and construction management platform for extracting and integrating BIM data announces the release of new features to its cloud-based software offering. Assemble has added Assemble Publishers for AutoCAD Architecture® and AutoCAD MEP®. The AutoCAD add-ins allow Assemble clients to produce high-fidelity model inventories directly into the Assemble Platform™ just like they would with Autodesk® Revit. Using Assemble, architects, engineers, general contractors and sub-contractors are leveraging this new information to make faster, more competitive and more informed business decisions, driving more efficient completion of construction projects.
In addition, Assemble now offers clients the ability to create templates for grouping and sorting data that can be saved and re-used in a single project or across multiple Assemble projects. Also, Assemble now supports Complete Quantity Variance, allowing clients to gain unparalleled insight into changes between model revisions, drastically reducing coordination time.
John Jurewicz, a BIM Integration Manager with Lend Lease Americas, recently said of Assemble, "We had much more accurate results using Assemble to the point where, after doing some accuracy checks, we were able to rely on the model extracted quantities more than the previous, conventional methods. There is no other application we have tested that can do this functionality, this quickly."
Assemble Systems VP of Development Trent Miskelly commented, "The Assemble team is committed to bringing AEC teams together, and to keeping our clients satisfied. With the addition of AutoCAD MEP and AutoCAD Architecture support, engineers can now use Assemble to gain valuable insight into their projects and coordinate better with other project stakeholders. We've also gotten great feedback from our clients and have added new features to make Assemble more powerful and even easier to use."
About Assemble Systems
Assemble Systems is the global 3D model data extraction leader. By providing a comprehensive inventory of architecture, engineering, and construction BIM files in minutes, teams can bid, win and complete significantly more projects with less risk, higher margins and greater transparency. Visit http://www.assemblesystems.com for more info and case studies.