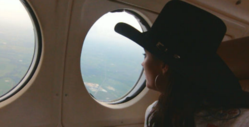 "There's nothing like winning," says Pozzi. "It's the best feeling in the world."
Bryan/College Station, Texas (PRWEB) February 06, 2013
Two-time world champion barrel racer Brittany Pozzi is a busy woman. And on a Saturday in March 2012, she had an especially hectic day. After competing in the Houston Livestock Show and Rodeo finals, Pozzi hopped on a plane bound for the inaugural Diamonds & Dirt Barrel Horse Classic where she would claim the title of champion.
Disappointed by missing one of the top four spots (and the $50,000 purse) by 1/100th of a second at the Houston Rodeo, in a dramatic turn, she took first place and won $30,000 at Diamonds & Dirt. Click here to watch a video that recaps a day in the life of Miss Pozzi.
"There's nothing like winning," Brittany says. "It's the best feeling in the world."
Pozzi is no stranger to winning – in 2012 alone, she won more than $170,000 – and has qualified for the NFR nine times. She has also won a very long list of competitions, which can be found on her website.
March 2013 promises to be just as exciting with the competition heating up for the second annual Diamonds & Dirt Barrel Horse Classic, taking place at the Brazos County Expo Center March 12 - 17. The competitors are lining up to try to take over Brittany's title of champion.
Highly ranked Brittany will be tough to beat. But, as she says, there's no guarantee what's going to happen in a Futurity competition. "The Futurity deal is you never know – that colt could have just as easily stubbed his toe and run off," Brittany says about the uncertainty of racing young horses. "It's just so rewarding that I spent time training a colt, and he does so well."
Diamonds & Dirt offers one of the richest purses in the country, at over $450,000 in added cash and prizes. Committed to meeting the highest standards in the barrel racing industry, Diamonds & Dirt is endorsed by the most respected sanctioning organizations in the United States and has quickly become one of the most prestigious events in barrel racing today, attracting the top riders in the industry.
Diamonds & Dirt Barrel Horse Classic is presented by Schiller Ranch and its owners John and Kristi Schiller. Not one to sit idly by, in the same calendar year, Mrs. Schiller founded K9s4COPs, a nonprofit, fundraising foundation that purchases and places highly trained K9s with law enforcement agencies across the country.
The event will be filled with talented competitors, incredible horses and endless excitement. The week's competitions include Futurity, Derby, Sweepstakes and 5D races, culminating with the Futurity finals on Saturday, March 16. Once the winner claims her title "A Night of Diamonds" a ticketed event, will kick off and feature a live performance by Texas legend Robert Earl Keen. Proceeds from Diamonds & Dirt, as well as "A Night of Diamonds" support K9s4COPs.
"I believe barrel racing is on the verge of becoming a world-class sport of its own. The time is right for tapping a larger audience, as well as providing an outstanding new venue for the loyal riders who have dedicated themselves to barrel racing over the years," says founder Kristi Schiller. "With the phenomenal bloodlines and speed of these horses, combined with the agility of talented riders and trainers, I believe history will be made every year at Diamonds & Dirt. We are deeply committed to making this a premier event. The service and hospitality experienced by each participant will be second to none, and our payouts are always top-tier. At Diamonds & Dirt, we're bringing the bling back to Texas… where it all began."