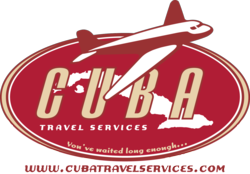 Long Beach, CA (PRWEB) February 05, 2013
CUBA TRAVEL SERVICES announced today it would stop chartering non-stop flights between Los Angeles International Airport (LAX) and Havana, Cuba. As an authorized Carrier Service Provider, Cuba Travel Services is licensed by the U.S. Treasury Department's Office of Foreign Assets Control to arrange charter flights between the United States and the Republic of Cuba. Recent delays in processing travel license applications have contributed to a 40% reduction in projected travelers from LAX in 2013, the only non-stop service currently operating outside of Florida. The last flight will depart from LAX on February 5, and return from Havana on February 6, 2013.
Cuba Travel Services started operating the flight in 2000 with much success; however, recent delays in licensing have resulted in a reduction in passenger loads. Unlike their non-stop service from Miami which relies heavily on family visits to the Island, flights from Los Angeles depend on a wide range of licensed passenger types in addition to family visits, such as educational and people to people travelers.
Cuba Travel Services is committed to chartering the Los Angeles flight again once market conditions improve. In their continued efforts to provide an efficient and cost effective travel solution for passengers originating from the Western part of the United States, the Company is assessing the possibility of arranging flights from other airports.
As the prevalent charter operator and travel service provider servicing the market, Cuba Travel Services has operated flights from Los Angeles, Miami, San Juan, Puerto Rico and Houston. For additional information on Cuba Travel Services, please visit their website at http://www.CubaTravelServices.com.
Contact: Emily Sanchez: 1-310-772-2822