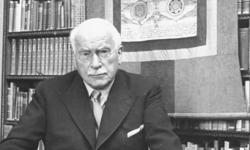 The next live seminar from the is scheduled for Thursday, February 7th
Asheville, NC (PRWEB) February 05, 2013
The Asheville Jung Center is delighted to now offer full credit as a National Board of Certified Counselors approved organization. This will help the many counselors interested in Jungian topics find continuing education courses. This is in addition to our already being approved through the American Psychological Association and the California Board of Behavioral Sciences. If anyone has registered for events in the past and would like to upgrade to CE credit, please email the Asheville Jung Center and they can help with purchasing the CE package update. The Asheville Jung Center was founded in 2008 to advance the psychology of Carl Jung and promote an international Jungian community. It is affiliated with innerQuest Psychiatry and Counseling, a regional psychiatrist group.
Starting now the Asheville Jung Center is also including the downloadable MP3 audio file with all of our Video Seminar CEU packages. This option allows you to transfer this audio file onto any device for easy listening. The MP3 downloads can also be purchased separately from the CEU packages.
The next live seminar from the is scheduled for Thursday, February 7th. Join the Asheville Jung Center on a Journey into the C.G. Jung's experiences in the African Jungle in this global internet seminar titled, "Jung & Africa".