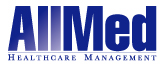 Asthma is a "bonfire of inflammation in the bronchial tubes that is stoked by a variety of inflammatory hormones and other factors that lead to inflammation, swelling, bronchial spasm, and mucus plugging." Dr. Lewis
Portland, OR (PRWEB) February 07, 2013
The identification of potential asthma biomarkers has led to the development of noninvasive methods for assessing inflammation in the airways, including eNO testing to measure the level of nitric oxide in exhaled breath condensate. Exhaled nitric oxide levels have been shown to be elevated in patients with asthma, to be higher during periods of acute exacerbation, and to correlate with other measures of inflammation. These findings suggest that measuring eNO levels may facilitate diagnosis and management of asthma.
During a recent webinar hosted by AllMed Healthcare Management, Dr. Michael Lewis, who is board certified in pulmonology and internal medicine and has been in private practice for more that 20 years, discussed the role of exhaled nitric oxide (eNO) testing in asthma diagnosis and management. Despite many advancements in understanding the complexities of the disease, many patients do not receive adequate care to control their asthma.
According to Dr. Lewis, "Inflammation is at the heart of how we approach asthma, and all of our efforts are aimed at trying to attenuate that inflammation." Although the role of inflammation in asthma is well established, clinicians continue to face challenges in providing optimal care for patients.
Dr. Lewis discussed the results of numerous studies that looked at eNO testing and its potential utility in clinical practice, and he also presented the latest clinical practice guidelines developed by the American Thoracic Society. While some studies have shown that eNO testing may be useful in diagnosing asthma, assessing control and severity, and managing treatment, the overall strength of the available evidence is moderate at best and many health plans do not cover testing. "Recommendations based on low levels of evidence are not particularly useful to practicing clinicians," said Dr. Lewis. In order to overcome this obstacle, he continually keeps up with the latest studies so that he can gain a better understanding of how the information might be meaningful to him in clinical practice.
Dr. Lewis stressed that the average pulmonary practitioner or allergist in clinical practice does not use eNO testing. He concluded that although eNO testing may eventually be useful in combination with more traditional measures, such as taking a comprehensive patient history and using spirometry, the current evidence leaves room for skepticism about eNO testing for clinical use.
To access the recording of this webinar and the associated white paper: http://bit.ly/YAB93X
About AllMed:
AllMed Healthcare Management provides physician review outsourcing solutions to leading health plans, medical management organizations, TPAs and integrated health systems, nationwide. AllMed offers MedReview(sm), MedCert(sm), and MedDirector(sm) staffing services that cover initial pre-authorizations and both internal and external appeals, drawing on a panel of over 400 board-certified specialists in all areas of medicine. Services are deployed through PeerPoint®, AllMed's state-of-the-art medical review portal. For more information on how AllMed can help your organization improve the quality and integrity of healthcare, contact us today at info(at)allmedmd(dot)com, or visit us at http://www.allmedmd.com