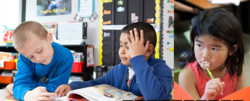 Troy, Michigan (PRWEB) February 06, 2013
For security management executives, forward thinking can minimize or eliminate the risk of other tragedies like the one seen at Sandy Hook Elementary in Connecticut in December of 2012. This webinar will explore how the latest technologies can prepare the education sector for future emergencies.
Recommended attendees are those in enterprise risk and security management. The webinar, with audio and live Q&A will cover:
1. What PSIM technology is and why it is one of the most misrepresented acronyms in the security industry.
2. How to utilize all or most of your existing security infrastructure when upgrading to a PSIM system.
3. How PSIM can improve security operations for your school district by integrating them all into one user friendly solution.
4. How PSIM will allow your school district to be prepared for future emergencies through integration of the latest technology.
Register to attend "How to Improve School District Security Operations" on February 7 at 2:00 PM EST.
Registrants will have access to the recorded event for one full year.
Security is uniquely focused on solutions for enterprise security leaders. It is designed and written for business-minded executives who manage enterprise risk and security. Security provides management-focused features, opinions and trends for leaders in business, government and institutional sectors in print, in person and online
SDM is the #1 security channel media with 100% BPA Audited buy/install circulation. SDM provides management and technical professionals with a comprehensive overview of the security marketplace. Through its monthly print magazine, Buyers Guide and three titled supplements - smartHOME, Monitoring TODAY, and Solutions by Sector - as well as e-newsletters, the new sdmmag.com website, virtual trade shows and live events, SDM is consistently ranked best read and most credible magazine by ISC West attendees. SDM Magazine is now in its 41st year of publication.