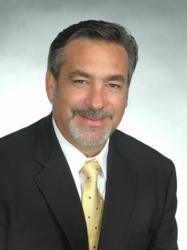 Miami, Florida (PRWEB) February 06, 2013
The Miami Association of REALTORS, the largest local Realtor association in the nation, has elected as its 2013 Residential President Fernando I. Martinez, FM Realty Corp. He and the entire Board of Directors were installed this week at the Annual Inaugural and Awards Luncheon at Jungle Island. The Residential Board of the MIAMI Association of REALTORS is dedicated to leadership in the industry, the real estate profession, and the communities it serves. MIAMI residential leaders impact key policy decisions and important issues affecting the residential real estate industry, analyze information, are actively and visibly involved in events and programming, and promote Miami and South Florida worldwide. The association represents over 25,000 professionals in residential, commercial, and international real estate, and is larger than 42 state associations.
Martinez is a principal at Caribe Homes, South Florida's largest privately owned builder/developer. In his role at Caribe Homes he has been responsible for the purchase and sale of over 4,000 single homes. Martinez is also a principal at FM Realty Corp., where he is responsible for the acquisitions and sale of foreclosure properties. He is certified as a Master Sales Professional and REO specialist and works with De Matteo Moness LLC as an independent consultant in the real estate market in South Florida.
Martinez has served in numerous leadership roles throughout his career. He is a director for the National Association of Realtors and for Florida Realtors. He was 2010 President of the Builders Association of South Florida and has served on their Board of Directors since 2009. Martinez is also a member of the Latin Builders Association.
Francisco Angulo, GRI, CIPS, ABR, CRS, TRC, CRB, CDPE, Coldwell Banker Residential Real Estate, will serve as President-Elect of the MIAMI Association of REALTORS.
Comprising the 2013 Residential Board of Governors is 2012 President Patricia Delinois, CDPE, CSES, NSFA, TRC, Century 21 Premier Elite Realty; Pablo Alvarez, Realty World Real Estate Center; Maria Elena Arias, SFR, AHWD, CDPE, Realty Associates; Eddie Blanco, 5 Diamond Management & Real Estate, LLC; Gina Blanco, CRS, CIPS, GRI, RSPS, E-Pro, TRC, Coldwell Banker Residential Real Estate; David L. Carlisle, Keller Williams Eagle Realty; Ingrid Carlos, Coldwell Banker Residential Real Estate; Ralph E. De Martino, CRS, GRI, TRC, Ocean International Realty; David Dweck, Southeast Regional Realty Corporation; Jorge Guerra, Jr., Real Estate Sales Force, Inc.; Carlos Gutierrez, P.A., United Realty Group; Jose "Tony" Jimenez, Reliant Real Estate Group; Donna A. Lancaster, CRB, TRC, Prudential Florida Realty; Michelle Rojas, CRS, GRI, PMN, TRC, e-Pro, SFR; Melissa Rubin, Platinum Properties International; Victor O. Ulloa, TRC, The Keyes Company, and Christopher Zoller, CRS, EWM, Inc.
Deborah Boza-Valledor, CIPS, CRB, CRS, GRI, TRC serves as COO and Chief Marketing Officer for the organization, and Teresa King Kinney, CAE, RCE, CIPS, TRC, serves as the Chief Executive Officer.
MIAMI Association of REALTORS
The MIAMI Association of REALTORS was chartered by the National Association of Realtors in 1920 and is celebrating more than 90 years of service to Realtors, the buying and selling public, and the communities in South Florida. Comprised of four organizations, the Residential Association, the Realtors Commercial Alliance, the Broward County Board of Governors, and the International Council, it represents 25,000 real estate professionals in all aspects of real estate sales, marketing, and brokerage. It is the largest local association in the National Association of Realtors, and has partnerships with more than 100 international organizations worldwide. MIAMI's official website is http://www.miamire.com.
###