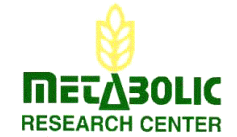 MRC and Colorado have a long-standing and great relationship. I'm thrilled to bring MRC to the great city of Grand Junction.~Jane Simmons, President
Grand Junction, CO (PRWEB) February 07, 2013
Metabolic Research Center's 'Choose how you Lose' approach to weight loss allows individuals to gain control over the weight loss experience by choosing a program that best suits the individual's lifestyle and budget. Recognizing that no single program meets the needs of every individual, MRC offers a wide variety of weight loss options ranging from all natural to medically supervised programs. MRC has been in business in Colorado for more than 20 years.
Metabolic Research Center's newest location will be located at 2478 Patterson Road, Suite 13, Grand Junction, CO 81505 and is now pre-booking appointments for its Grand Opening on February 11th, 2013. For an appointment with an MRC weight loss specialist, please call (970) 254-3000.
About Metabolic Research Centers: MRC is a weight loss and life management organization with 75 locations in 19 states. Developed by board certified physicians and registered dieticians, MRC programs are nutritionally sound, research based and designed for long term weight-loss success.