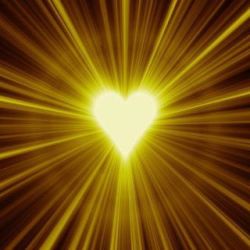 "The reason why it matters is regardless of one's belief or ideology, the World Market Calendar rotates around the birth and death of one individual," he said
Las Vegas, NV (PRWEB) February 08, 2013
As the concept of domain names nears its 28th anniversary, the naming industry is casting a wide net for Internet destinations that are both memorable and valuable. Nowhere is this more evident than in domain names of a religious nature. For that reason Rev. Thabiti of http://www.WeFollowJesus.org is inviting seekers to review the Sacred Domain Name inventory at his Web site for examples of what's available.
Rev. Thabiti, who acts as the Web site's public relations manager, refers to Christian.com and Jesus.net which—according to Domain Name News, a leading industry source for information about domain sales—sold for $600,000 and $124,337, respectively.
And, if statistical research is an indicator, those domain names are targeted at a web-engaged audience.
Studies show that religious Americans are Internet savvy: The Pew Research Center's Internet and American Life Project http://www.pewinternet.org/Reports/2011/Social-side-of-religious/Overview.aspx reported that nearly 8 in 10 describe themselves as "active Internet users." And, in a separate study by the Hartford Institute for Religious Research http://www.hartfordinstitute.org/research/technology-Internet-use.html, nearly 70 percent of the 330,000-plus churches in America maintain a website, suggesting that communication via the Internet is a routine distribution venue for religious information.
With that in mind, the selection of a domain name is an important part of the process in reaching the active users identified in that research.
Rev. Thabiti acknowledges that, as Domain Name News has reported, selecting certain names can offer an investment opportunity; but, he also recognizes that when it comes to designations of religious nature, he feels strongly that one particular name stands out from the others—and he's happy to explain why:
"The reason why it matters is regardless of one's belief or ideology, the World Market Calendar rotates around the birth and death of one individual," he said, adding that, "All time before Jesus' birth is called BC, and all time after his death is called AD."
According to Rev. Thabiti, a key aspect of the Sacred Domain Names showcased at WeFollowJesus.org is that they use or include the actual web address extensions to complete the spelling of the entire address. This means they cannot be matched or duplicated by any other web address extension.
"For example," he said, "ThankYouJesus ending in .com can be duplicated by ThankYouJesus ending in .net or .org but no other web address can duplicate http://www.ThankYouJes.us because the .US extension is needed to complete the spelling of the word, name or address."
The Associated Press says that more than 90,000 new domain names are registered each day around the world in the multi-billion dollar Internet naming industry. Dotcom, a web address extension, was not big enough to accommodate the exploding global demand, and this is why country codes, such as .US for United States; .CA for, Canada; .UK, for United Kingdom, and approximately 200 others were created, thus giving birth to what are now "Supreme Web Addresses," like those featured at http://www.WeFollowJesus.org.
According to reports, big Dotcom owners angered by this unstoppable move away from dotcom have coined the phrase "hack domains" to imply that these new web addresses are hacking into their profits.
Bill Fuchs, Sr. Vice President at LoveTheName.com says that "the real Internet market trend not being reported is (that) as every new web address extension is created, the first addresses to sell out are the ones where the extension completes the spelling of any word."
Fuchs adds that, "Any amount of due diligence will prove that there are no addresses with extensions that complete the spelling of any dictionary word because they're all gone or sold out. As more and more Christians come together online from all over the world, sacred web addresses will keep becoming even more priceless."
Rev. Thabiti observes that, "The main thing to factor is that we can never quantify the emotional intensity and sacred perspectives: We pray in the Name of Jesus, We ask in the Name of Jesus, There is Great Power in the Name of Jesus; therefore, most Christians certainly know you can't lose investing in Jesus."
For more information about Rev. Thabiti and his mission, as well as the availability of Sacred Domain Names, visit http://www.WeFollowJesus.org or call 1 (720) 987-5252.