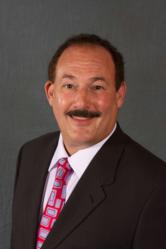 Miami, FL (PRWEB) February 07, 2013
The Realtors Commercial Alliance of MIAMI (RCA MIAMI) has elected Michael Silver, SIOR, its 2013 President. He and the entire Board of Directors were installed this week at the Annual Inaugural and Awards Luncheon at Jungle Island. The RCA MIAMI Board is dedicated to leadership in the commercial industry, the real estate profession, and the communities they serve. RCA MIAMI Leaders impact key policy decisions and important issues affecting the commercial industry, analyze information, are actively and visibly involved in events and programming, and promote Miami and South Florida real estate worldwide.
Currently First Vice President at CBRE, Silver joined the firm's Miami-Downtown Office as an Industrial Specialist in 1980. During the past thirty-two years, Silver has represented landlords, tenants, landowners, developers, buyer/sellers, in addition to local and national real estate investors. Silver has successfully negotiated more than 2,000 transactions from original project conception to ultimate transaction completion.
Silver is a two-term past president and a director emeritus of CIASF. He was also 2011 president of NAIOP South Florida Chapter. Silver is the SIOR Regional Director USA South and was 2011 president of the SIOR Florida Chapter. He is a past co-chairperson of the Miami-Dade County Real Estate Coalition Against Crime.
Silver obtained a Bachelor of Arts degree at CW Post College and attended New York University Commercial Real Estate Institute.
Silver has attained numerous honors and achievements during his career including:

Twenty-five time winner of the CBRE's "Top Five Sales Award"
Twenty time winner of the CBRE's "Workhorse Award" for Completing the Most Transactions in the Miami-Dade Downtown Office
Continuous winner of CoStar Group's "Power Broker" award
NAIOP "Member of the Year" (2002, 2005)
NAIOP "Broker of the Year" (1992, 2000, 2006)
Recipient of the "Colbert Coldwell Award" Earned by the Top 3% of CBRE Brokers Nationwide
MIAMI Industry Advocate of the Year (2011)
Edward J. Redlich, SIOR, CCIM, ComReal Miami, Inc., will serve as President-Elect of RCA MIAMI.
Comprising the remainder of the RCA MIAMI Board of Governors are 2012 Commercial President John Dohm, SIOR, CCIM, CFP CCIM, Infinity Commercial Real Estate; Alexander Bernaldo, PA, SIOR, Americas Industrial Realty Corp.; Thomas E. Byrne, Esslinger-Wooten-Maxwell, Inc.; Tony Cho, GRI, Metro 1 Properties; Anthony DeRosa, WestVest Associates, Inc.; Rey Figueroa, Jr., P.A., CCIM, Keyes Commercial; Betty B. Gonzalez, CCIM, The Keyes Company, Inc.; Jose I. Juncadella, SIOR, Fairchild Partners, Inc.; Maria G. Juncadella, CCIM, Fairchild Partners, Inc.; Ronald Kohn, CCIM, Kohn Commercial Real Estate, Inc; Jack Lowell, SIOR, CCIM, Flagler Real Estate Services; Pike Rowley, MCR, Avison Young; José Maria Serrano, Keller Williams Realty; Brian Sharpe, Sharpe Properties; Barbara Tria, Kerdyk Real Estate; David Wigoda, Jones Lang Lasalle Inc.; and Danny Zelonker, SIOR, CCIM, E-Pro, TRC, Mizrach Realty Associates..
Paul Cauchi serves as Senior Vice President of Commercial for the organization. Teresa King Kinney, CAE, RCE, CIPS serves as the CEO for the organization.
About RCA Miami
The REALTORS Commercial Alliance of MIAMI (RCA MIAMI) seeks to serve commercial members and to shape and unify the commercial real estate brokerage and service industry in South Florida. With nearly 1,400 members, RCA is the only association of REALTORS dedicated exclusively to commercial real estate interest throughout Miami-Dade County. The Alliance provides member services, including a legislative voice, education opportunities, a code of ethics, and networking opportunities that provide enhancement of the commercial REALTORS knowledge base and ability to service their clients. RCA MIAMI participation facilitates networking opportunities. The Alliance hosts the Annual Commercial Super Conference and Expo, the largest commercial expo in South Florida.
MIAMI Association of REALTORS
The MIAMI Association of REALTORS was chartered by the National Association of Realtors in 1920 and is celebrating more than 90 years of service to Realtors, the buying and selling public, and the communities in South Florida. Comprised of four organizations, the Residential Association, the Realtors Commercial Alliance, the Broward County Board of Governors, and the International Council, it represents 25,000 real estate professionals in all aspects of real estate sales, marketing, and brokerage. It is the largest local association in the National Association of Realtors, and has partnerships with more than 65 international organizations worldwide. MIAMI's official website is http://www.miamire.com.