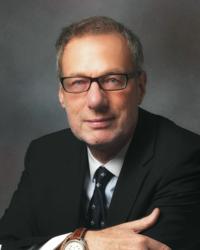 Most people try to lose weight consciously, which can be difficult, but when you do it subconsciously it is a lot easier.
Wallington, Surrey (PRWEB UK) 9 February 2013
According to a new study of 2000 UK women more than half (55%) said they ended up feeling depressed because they were desperate to be slimmer and three quarters say they often feel guilty about how much they eat.
Paul White chairman of the National Council for Hypnotherapy and a weight specialist at the Surrey Institute of Clinical Hypnotherapy said today "That by using hypnotherapy it is fairly straight forward to change the inappropriate behaviours that create weight gain and it is these behaviours that people feel guilty about."
With such an emphasis on weight in society, it is unsurprising that many people are resorting to drastic measures, or that food is becoming such a taboo subject for so many.
Women in particular are very self-conscious over their eating habits and their weight. The study by New Atkins Nutritional suggests that over three quarters of women in the UK have food on their minds regularly throughout the day and constantly feel guilty about what and how much they eat.
Our demanding lifestyles are thought to be the biggest factors in causing women to eat more, as a direct result of stress and depression. Food has become an enemy for many women, yet we should see it as a positive influence in our lives. Sadly this is not the case.
Whether it is media influences or obesity statistics being highlighted evermore, the fact is women are hiding what they eat and then being dishonest about their weight.
Many women see food as a guilty pleasure, so any amount of consumption is felt guilty about. This inevitably leads to negative thoughts, about weight and physical appearance. This in turn causes an increase in stress, anxiety and depression, creating a vicious circle, meaning that women go on to consume more.
In order to break out of this cycle, women need to create a healthy, positive relationship with food. They need to find a way to remove all negative thoughts and resorting to binge eating, and replace this with positive thoughts of eating healthy, nutritious foods. By taking away the association of food with being fat, women can then feel comfortable with eating sweet foods in moderation without over indulging and then causing further negative feelings. Hypnotherapy is proven to be very effective at changing beliefs and behaviours.
At The Surrey Institute of Clinical Hypnotherapy in Surrey they seek to change their clients' relationship with food. The hypnotherapist will work with the client to change the way they view food, even the way they think about food. So the client eats to live, rather that lives to eat. By doing so they remove the guilt, reduce consumption and feel happier around food.
Whilst running their weight control programme at the Institute, they have come across virtually every type of inappropriate behaviour around food and have strategies to deal with all of them. The great thing about using something like hypnotherapy is that it does not matter if the client is dieting or not as it works on the behaviours and when they change, the food consumption changes naturally.
By seeking to replace any negative thoughts or behaviours with positive ones, you can begin to see changes with eating habits and improvements in feelings of well being. Women will then not only feel better about the food they consume, but also begin to feel happier.
Paul White stated, "All to often in our modern and demanding society eating issues are reflected in feelings of stress and depression, these feelings can be rapidly alleviated using hypnotherapy and replaced with feelings of confidence and enhanced self-esteem."
Paul White has been chairman of the National Council for Hypnotherapy for five years. He has been a director of The Surrey Institute of Clinical Hypnotherapy for 11 years. He has a special interest in weight control and problem behaviours (addictions)