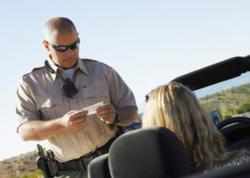 by offering mobile access, taking online traffic courses are now more convenient than ever.
Houston Texas (PRWEB) February 07, 2013
Driver Training Associates, Inc. (DTA) is proud to announce that their online traffic safety courses are now compatible with Apple and Android mobile devices. This includes iPads, iPhones, Android tablets, and Android-driven smartphones.
"We realize that 9 times out of 10, customers aren't taking Defensive Driving because they want to—they do it because they need to," a company spokesperson said. "So we strive to make the entire course taking process flexible and simple for the end user. And by offering mobile access, taking our online traffic safety courses is now more convenient than ever."
Driver Training Associates offers a variety of driver safety related courses across Texas, Florida, Michigan, New York, Virginia, among others. Some of the state approved courses they currently offer that can be taken on mobile devices include: Texas defensive driving, Florida traffic school, Michigan basic driver improvement, and more. The company believes this move will further set them apart from their competition, positioning them as the go-to online traffic school.
To acquire more information on taking traffic safety classes on Apple and Android devices, visit drivertrainingassociates.com.
About Driver Training Associates, Inc.
Driver Training Associates, Inc. has been offering traffic safety courses for over thirty years. In recent years, they have ventured into the online arena, offering Defensive Driving and other driver safety courses online. They are a Better Business Bureau accredited business. They also now offer an affiliate program, where people can make commissions by referring customers to their site. For more information, visit http://www.drivertrainingassociates.com.