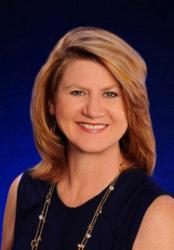 Miami, FL (PRWEB) February 08, 2013
The MIAMI Association of REALTORS (MIAMI) has elected Judith C. Baker, CRB, SFR, Prudential Florida Realty, 2013 President of the Broward Board of Governors. She and the entire Board of Directors were installed this week at the Annual Inaugural and Awards Luncheon at Jungle Island. The Broward Board of Governors is dedicated to leadership in the Association, the Real Estate Profession, and the Communities they serve. Broward Leaders impact key policy decisions and stay informed about important issues affecting the industry, analyze information, are actively and visibly involved in real estate related issues, events and programming, particularly in Broward County, and promote South Florida real estate worldwide. With more than 25,000 members, including more than 6,000 in Broward County, MIAMI is the largest local Realtor association in the nation.
With more than 24 years of experience in real estate, Baker has been the Managing Broker for Prudential Florida Realty NE and SE Fort Lauderdale offices since February 2010.
Baker started her real estate career in 1989, focusing on residential sales. She quickly moved into the luxury home arena and within a few years joined forces with a partner, becoming the Managing Broker and Owner/Partner of Waterfront Estates, Inc. Her company merged with Wimbish-Riteway in 1999 and was subsequently purchased by Coldwell Banker NRT. Prior to joining Prudential, she served as partner and team manager in addition to holding various leadership positions at Coldwell Banker.
Baker is a director for the National Association of Realtors and for Florida Realtors and serves on the Florida Realtors Professional Standards Forum and the Risk Management Committee. She is also a member of the Master Broker Forum. She holds the CRB (Council of Real Estate Brokerage Managers) designation and has coached, trained and developed programs for Realtors for many years.
Originally from Bay Shore in Long Island, New York, Baker has lived in Florida since 1984 and in Broward County since 1987. She attended George Washington University and subsequently worked on Wall Street for many years. Before starting her career in real estate, she worked with a small stock /investment brokerage firm in Sarasota, Florida.
She and her husband Mickey Baker will celebrate their tenth wedding anniversary in March. Her hobbies include classical music, fine dining and Labrador Retrievers.
Announcing 2013 Broward Board of Governors
Mark Sadek, PA, The Keyes Company, will serve as President-Elect.
Comprising the Board of Directors is Patricia C. Anglero, Galleria International Realty; Israel Ameijeiras, CRS, CRB, TRC, SFR, LMG Realty, Inc.; Terri Bersach, CRB, CRS, CIPS, SFR, TRC, Coldwell Banker Residential Real Estate; R. Ginenne Boehm, ABR, CIPS, CRS, GRI, ILHM, PMN, SFR, RE/MAX Professionals. Real Estate; Patricia "Patty" Da Silva, CDPE, AHWD, e-PRO, GREEN, CFS, TRC, RSPS, Green Realty Properties®; Jeffrey Frankel, The Keyes Company; Ellen Mitchel, CRS, CDPE, RE/MAX Executive Realty; Kathleen Price, GRI, CRS, PMN, AHWD, Kathleen Renee Price; Donna Reid, AHWD, Coldwell Banker Residential Real Estate; Christopher Tello, CRS, Keller Williams Realty Partners SW; and Vilma Lopez, e-Pro, CIAS, Charles Rutenberg Realty.
Deborah Boza-Valledor, CIPS, CRB, CRS, GRI, TRC, serves as Chief Operating Officer and Chief Marketing Officer for the association. Danielle Y. Clermont is Senior VP of Marketing & Business Development. Teresa King Kinney serves as the Chief Executive Officer of the organization.
MIAMI Association of REALTORS
The MIAMI Association of REALTORS was chartered by the National Association of Realtors in 1920 and is celebrating more than 90 years of service to Realtors, the buying and selling public, and the communities in South Florida. Comprised of four organizations, the Residential Association, the Realtors Commercial Alliance, the Broward County Board of Governors, and the International Council, it represents 25,000 real estate professionals in all aspects of real estate sales, marketing, and brokerage. It is the largest local association in the National Association of Realtors, and has partnerships with more than 100 international organizations worldwide. MIAMI's official website is http://www.miamire.com.
###