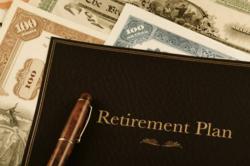 "Invest in yourself. Your career is the engine of your wealth." - Paul Clitheroe
Benbrook, Texas (PRWEB) February 14, 2013
Retirement funds - i.e. IRA, 401K, 403b, 457, Annuities - can be accessed without taxes and without penalties.
Today many people are choosing to save cash and obtain funding in other ways. One popular funding option is to access traditional IRAs or 401K funds (from a prior employer). If retirement funds are available, and have not yet had taxes paid on them on those funds, they can be used towards the purchase of a business. This can be for both a new business as well as for an existing business (for recapitalization). The owner is in control and can determine how much of the funds to like to invest in a franchise or business.
What if the IRA or old 401k doesn't have enough for funding a new business? Or what if the plan can't be accessed because it is held with a current employer; there may be another way.
Many people are looking at unsecured lines of credit for additional funding or working capital.
Ultimately, the best funding option for each person, has many variables. The goal is to assist each client with the most appropriate funding for their needs.
To read more about the feature on Tenet Financial Group in Franchising USA Magazine, visit the feature article discussing finding business funding and franchise capital. Click to open the magazine and head to page 51.
Tenet Financial Group is a comprehensive Third Party Administration Company with over 70 years of combined experience in Self-Directed 401(k) plan design, installation and administration. Tenet Financial Group effectively simplifies all aspects of the retirement plan administration process for our franchise or independent business owners. With more automated processes, our systems are more accurate and efficient in managing your retirement plan data.
For more information, email diane(at)tenetfinancialgroup(dot)com or call 1-888-901-3335 option 9, Extension 2.