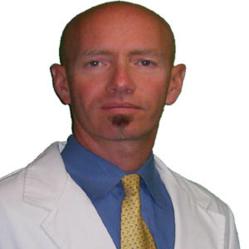 Combining therapies like acupressure, self hypnosis and neuroprogramming into one program has a cumulative effect on the body.
North Lima, Ohio (PRWEB) February 12, 2013
Imagine being able to utilize the most effective of alternative therapies together in one program. Dr. Schneider has developed a home use holistic health program combining acupressure, self hypnosis and neuroprogramming.
The use of hypnotic states for healing has been a part of every culture throughout time. The first recorded documentation of hypnosis discovered goes back over 5,000 years ago to Egypt. The people sought healing from the God's. They would go to the temple, ingest different herbs, recite varying rhythmic tantric prayers and await a dream leading to their healing.
Modern day hypnosis has it's origin in the medical practice of physician Franz Anton Mesmer, hence the term Mesmerism. He lived in Vienna Austria in the 1770's. He studied the use of astronomy and magnets and their effect on human health. During a magnetic treatment with a patient, he discovered the patient slip into an altered state of consciousness affected by his own will. He believed that every individual has magnetic fluid flowing through his body and that blockage in this fluids caused emotional or physical disease.
This ancient healing approach of acupuncture goes back over 8,000 years ago to a philosophy in the Taoist tradition in which people would meditate and observe the flow of energy in and about their body. The most noted of the early sages was Fu Hsi. There are varying theories on how he discovered the principles upon which Acupuncture is based. Some examples of his works include the Yin-Yang duality and the resulting flow of energy through channels called the meridian. It was understood that blockages within these channels lead to emotional and/or physical disease.
Richard Caton a Liverpool physician was the first to discover the electrical activity of the brain. Dr. Hans Berger, an Austrian physician was the first to record electroencephalograph (EEG) from humans. He discovered and named the pattern, Alpha waves because they were the first waveforms he isolated. He also discovered that these waves diminished during sleep or general anesthesia. He also noted that varying disease states altered the EEG's. A Dr. Hardt discovered that integrated neurofeedback enhancement had an effect on the brainwave and resulted in improvement on certain conditions. This is the basis and history that led to what is today called neuroprogramming.
Enter Dr. William Schneider; he indicates that "combining therapies like acupressure, self hypnosis and neuroprogramming has a cumulative effect on the body." As Mesmer indicated there are channels flowing through the body of a magnetic quality and Fu Hsi discovered similar channels he called meridians, Dr. Schneider applies their findings utilizing magnetic patches called AcuAids to stimulate points on these pathways, while utilizing specific self hypnosis. Dr. Schneider also incorporates the findings of Dr. Caton and Dr. Berger within his program in the form of neuroprogramming.
Dr. Schneider's AcuAids provides the user with a comprehensive approach for resolving health concerns such as weight loss, quitting smoking, pain reduction, resolving insomnia, playing better golf, even looking younger.