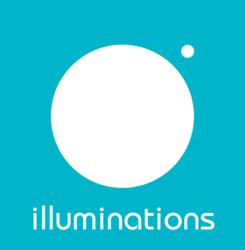 "Having worked with people in a healing setting for many years, I know that the key to finding love is to love oneself, so we have designed a special series of workshops to assist our clients this Valentines Day" says Illuminations Soniyaa Kiran Punjabi.
Dubai, Abu Dhabi (PRWEB) February 13, 2013
Illuminations are an innovative holistic center, offering a range of services, healing workshops, daily sessions and special events aimed at treating the whole person or couple, and supporting them through a community or individual approach so they can fully realise their potential and live in a more free space.
Illuminations are celebrating Valentines Day by offering a special event on the day itself, and a number of specially designed workshops for couples or individuals. The events was born out of a number of internal discussions and client feedback on the needs of couples and individuals around this time. Illuminations hold regular meditation sittings, all guided throughout the week, and often run healing workshops and regular events.
The aim of these events is to teach people that through loving and accepting oneself, we can learn to love another, so that rather than falling in love, clients are taught to rise in love. The workshops will include workshops on Relationship Compatibility which combines astrology to define broad areas of possible strengths and weaknesses of a couples relationship, highlighting key areas of compatibility. The second offering is Energy Healing Sessions, aiming to awaken the love within, helping to identify areas where negative energy may be stuck, and helping individuals to release them. They will also offer more traditional Relationship Counseling, helping couples to work to ignite passion, love and resolving misunderstandings. The final special package which is being offered is the Valentines Retail Package, a take home package and gift that includes rose quartz crystals, books on relationships, love and healing, and aromatherapy incense. le beginnings from a one bedroom apartment to now finding themselves in one of the most beautifully tranquil spaces in Dubai, with a team of staff dedicated to providing the most integrated wellness services available today.
The teaching which will be outlined are that to love another we must first love ourselves. The meditation will aim to teach that the most important relationship we have is with ourselves, and that channeling positive energy into self love is the most important building block on which to base any relationship with another. Illuminations will outline relationships as a journey, one which will take time and dedication.
Illuminations work was borne out of a growing desire by people to need support to look within themselves for the answers and guidance to support them to live happier more peaceful lives. Illuminations understand the importance of supporting this personal journey and offer a full range of holistic services for clients, yoga, meditation, hypnotherapy, feng shui, astrology, truly creating a space where everyone can find a suitable method of unlocking their true potential.
Their mission remains unchanged from when their work started a number of years ago, and that is create a nurturing environment where individuals gain access to support and empowering tools and techniques to access the inherent wisdom which lies within. Illuminations bring clients to this understanding of the well of peace and calm which lies within, transforming clients lives.
Soniyaa, Illuminations CEO, completed her BA at AIU, London in 2004 and received a doctorate in Clinical Hypnotherapy from the California Hypnosis Institute in 2007. Having experienced first hand, a major personal transformation through holistic modalities, she is determined to spread the knowledge to every individual with the intention of empowering them to make an informed choice about their life. With passion, care and love she runs Illuminations to inspire individuals to understand that the only limitations we have, are those that we create for ourselves. She continues to research tools and develop new innovative ways to contribute towards the self- awareness movement. Her hobbies include reading, yoga, dance, travel, experiencing life to the fullest and making every moment count.