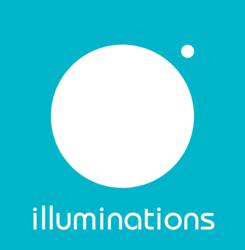 "We want to offer couples and partners the chance to reconnect this valentines days in an authentic way, putting positivity and love back in the frame" said founder Soniyaa Kiran Punjabi.
Dubai, Abu Dhabi, Mumbai (PRWEB) February 14, 2013
For many, Valentine's Day images usually consist of overpriced restaurants and flowers, at least if it is remembered at all. St. Valentine's Day began as a liturgical celebration of one or more early Christian saints named Valentinus.The day's association with romantic love grew in the circle of Geoffrey Chaucer in the High Middle Ages, when the tradition of courtly love flourished. By the 15th century, it had evolved into an occasion in which lovers expressed their love for each other by presenting flowers, offering confectionery, and sending greeting cards. Valentine's Day symbols that are used today include the heart-shaped outline, doves, and the figure of the winged Cupid. Since the 19th century, handwritten valentines have given way to mass-produced greeting cards and for the time-pressed, e-cards!
Illuminations are celebrating Valentines Day by offering a special event on the day itself. The event was born out of a number of internal discussions and client feedback on the needs of couples and individuals around this time. Illuminations hold regular meditation sittings, all guided throughout the week, and often run healing workshops and regular events.
Illuminations have just announced their special meditation which will take place on Valentines Day 7-8.30pm. The aim of the special event is to help couples and individuals to channel loving kindness and self love towards themselves first and foremost and then towards their partner, husband or wife, family and friends. Participants will be guided and given information on the aim of meditation, along with tips on their seated position, and what to do if they find it difficult.
The teaching which will be outlined are that to love another we must first love ourselves. The meditation will aim to teach that the most important relationship we have is with ourselves, and that channeling positive energy into self love is the most important building block on which to base any relationship with another. Illuminations will outline relationships as a journey, one which will take time and dedication.
Illuminations work was borne out of a growing desire by people to need support to look within themselves for the answers and guidance to support them to live happier more peaceful lives. Illuminations understand the importance of supporting this personal journey and offer a full range of holistic services for clients, yoga, meditation, hypnotherapy, feng shui, astrology, truly creating a space where everyone can find a suitable method of unlocking their true potential.
Their mission remains unchanged from when their work started a number of years ago, and that is create a nurturing environment where individuals gain access to support and empowering tools and techniques to access the inherent wisdom which lies within. Illuminations bring clients to this understanding of the well of peace and calm which lies within, transforming clients lives.
Soniyaa, Illuminations CEO, completed her BA at AIU, London in 2004 and received a doctorate in Clinical Hypnotherapy from the California Hypnosis Institute in 2007. Having experienced first hand, a major personal transformation through holistic modalities, she is determined to spread the knowledge to every individual with the intention of empowering them to make an informed choice about their life. With passion, care and love she runs Illuminations to inspire individuals to understand that the only limitations we have, are those that we create for ourselves. She continues to research tools and develop new innovative ways to contribute towards the self- awareness movement. Her hobbies include reading, yoga, dance, travel, experiencing life to the fullest and making every moment count.