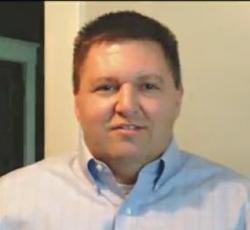 Tackle these small tasks now to get a flood of spring buyers in your doorway
Nashville, TN (PRWEB) February 06, 2013
In most areas of the country, spring is the beginning of the busy home sales season. Most buyers will keep driving if a home looks tired, dated or unattractive. "Tackle these small tasks now to get a flood of spring buyers in your doorway," Jolly said.
The front door is one of the most important aspects of your curb appeal. It is typically the focal point of a home. Many agents will tell you that the front door should stand out. This is true, but the color should also compliment the rest of the home. A new door, updated hardware or a fresh coat of paint can make a world of difference.
Professional landscaping can make many homes look high-end. Trees and Shrubs can also be used to create private spaces or hide things that one would rather not see. Do not panic if a professional is not in the budget. New flowers, weeding, pruning and mulch can make a yard look amazing in a short weekend.
A home should look inviting in the day and at night. The best way to improve night time curb appeal is with lighting. A few outdoor lamps pointed at the home or a beautiful tree can set the ambiance and tone that a home deserves. In addition to beautifying your home, outdoor lighting will provide a sense of security and peace of mind.
Getting a home ready to sell can be a tough task. However, these tips should lead to a faster sale at a better price. Consulting with a real estate professional and getting an early start will help make it less stressful.
Interested individuals can see the rest of the tips and essential details by going to NashvilleRealEstateNow.com. Steve Jolly is one of the Top Real Estate Brokers in the Greater Nashville Area.