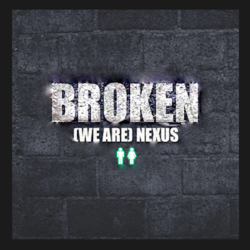 This formidable duo boasts over two million sales in world music and now takes its aim on EDM!
Chicago, IL (PRWEB) February 11, 2013
Electronic dance music is one of the fastest growing genres in the music business. But it's changing. It is no longer sufficient enough for DJ's to just remix others stuff. There is a shift happening towards production and well executed original material to be contenders.
Enter EDMs newest sensation (We Are) Nexus and their new single Broken, a slick, tech house concoction reflective of Eric Prydz meets Lanny May.
While some house music tends to stay firmly on the same track this gem weaves its way beautifully through textures and melodies.
Also weaving their way through Broken are killer lyrics such as "Hell has no fury like a woman scorned/Heaven has no rage like love turned to hate," in which lyricist and vocalist Carmen Rainier proves that smart and sexy belong in EDM.
(We Are) Nexus' background is not in the clubs spinning. Rather, their group is comprised of seasoned producer/arranger Nick Gunn and talented lyricist/vocalist Carmen Rainier.
How seasoned? Try fourteen self-produced albums and two million sales as a world music artist under the bill Nicholas Gunn. Quite the accomplishment that clearly shows in the work they have crafted.
With this background and their latest song Broken, (We Are) Nexus is clearly a formidable duo that's going to make a serious impression on the EDM world.