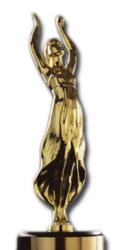 Their comprehensive and practical approach outlined in each training module offers up to date extrication techniques, tool use, communications and incident command functions. - Jeff Pugh, Puyallup Extrication Team
Poulsbo, Wash. (PRWEB) February 06, 2013
The Aurora Awards is an international competition designed to recognize excellence in the film and video industries. It specifically targets products, programs and commercials that would not normally have the opportunity to compete on a national level, by focusing on non-national commercials, regional or special interest entertainment and corporate sponsored film and video. Entries have come from across the US, and abroad (such as Russia, Denmark, Hong Kong, Germany, Australia and Mexico.
The Vehicle Extrication series includes 10 training programs that teach to the current National Fire Protection Association standards, including NFPA 1001: Standard for Fire Fighter Professional Qualifications, NFPA 1006: Standard for Technical Rescuer Professional Qualifications and NFPA 1670: Standard on Operations and Training for Technical Search and Rescue Incidents. The programs cover step-by-step extrication evolutions, basic operational procedures and knowledge of tools and techniques used to complete an efficient and effective extrication.
The award-winning title, Hybrid & Electric Vehicles, shows basic propulsion systems and common components of hybrid and electric vehicles. It demonstrates seven steps to approach and shutdown of crashed vehicles and also shows alternative procedures for shutdown when the ignition or keys are not accessible.
The ATS production team works with real fire, law enforcement and EMS personnel to produce high-quality video demonstrations that meet national competency requirements. All ATS content and demonstrations are also reviewed by leading industry experts to ensure only accurate techniques are shown.
About Action Training Systems
Action Training Systems has 25 years of experience in developing training programs for firefighters, industrial fire brigades and emergency medical responders. The company produces high-resolution video programs that immerse the adult learner in the demonstration of skills performed by professional responders. With a catalog of over 280 training titles, ATS's provides programs on DVD as well as cloud-based and locally installed interactive computer-based training courses. Other training series by Action Training Systems include the Essentials of Fire Fighting, HAZMAT,Emergency Medical Responder, First On Scene, Fire Officer I, Industrial Fire Brigades and much more. For more information, visit http://www.action-training.com
Company Contact:
Elise Andreasen
Director of Marketing
800-755-1440
Elisea(at)action-training(dot)com