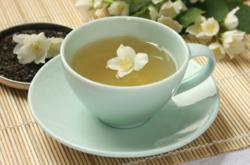 San Francisco, CA (PRWEB) February 08, 2013
Natural healthcare store Herbal Path at 839 Central Ave., Dover, NH features a well-trained professional staff interested in providing responsible information about the uses of detox supplements and natural beauty aids. Herbal Path now offers Zion Health's Kanwa Whole Body Detox products, purifying detox teas with healing bentonite clay (Kanwa) that cleanse the body without chemicals or harsh side effects.
Zion Health's natural remedy Kanwa clay teas are unique natural detox products that absorb harmful bacteria, chemicals, and toxins trapped in the stomach and gastrointestinal (GI) tract. Minerals in Kanwa clay are magnetically charged to bind with and absorb toxins while gently stimulating healing throughout the body. Healing bentonite clays, like Kanwa in Zion Health's Whole Body Detox Teas, have been used in indigenous cultures for centuries as homemade detoxifying remedies for stomach pain and intestinal distress. Studies such as the 1991 Duquette publication in the Journal of Clinical Nutrition support the benefits of edible clays adsorbing dietary and bacterial toxins associated with GI disorders.
Kanwa's whole body detox teas are nutrient-rich and replenish the body with over 57 essential trace minerals. Kanwa natural detox tea varieties include herbs like mint and chamomile that benefit digestion possibly through their anti-microbial and anti-inflammatory properties, according to studies conducted at the Human Nutrition Research Center on Aging at Tufts University. Additional varieties of Kanwa Whole Body Detox Teas include Kanwa with green tea and jasmine tea.
Zion Health's Natural Kanwa Whole Body Detox Teas are now available at Herbal Path stores in Dover, NH as well as select local health food stores in the United States and Canada. Products may also be purchased online at http://www.kanwaminerals.com. Zion Health provides consumers with pure skin and body care products that are 100% vegan, free of parabens and aluminum and are formulated using certified organic ingredients whenever possible. For more information on Zion Health products, go to: http://www.zionhealth.com.