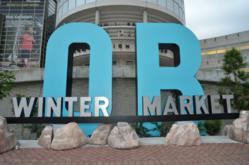 As the saying goes, its better to have and not need than to need and not have, says Joe Karpati Marketing Director for Persys Medical-the parent company of Blizzard Protection. This technology gives peace of mind & save lives in Hypothermic condition.
Salt Lake City, UT (PRWEB) February 07, 2013
Blizzard Protection, an unmatched wearable technology that prevents hypothermia, flexes its reflexcell tech material in its pursuit of bringing awareness and saving lives. Too many stories associated with the phrase "I could have used that product" prompted Blizzard's involvement with the show. It's one big way for the brand to share its technology with those that seek adventure in the outdoors.
OR winter show, being the perfect platform to promote the Blizzard Protection agenda, has been the launching point for many brands to extend their innovations to the retail world over the years. As a relative newcomer to the show Blizzard Protection hopes to expand its own innovative reflexcell technology and bring greater awareness to the outdoor industry. Although the doors to OR are closed to the general public, the word of innovation does find its way to the masses via the social vines that run within our everyday lives. Blizzard Protection being no exception to that rule, has found itself in the top 10 of survival products according to Exploring Elements, a site dedicated to exploring the world through the unique angle of adventure sports.
"As the saying goes, its better to have and not need than to need and not have", says Joe Karpati Marketing Director for Persys Medical-the parent company of Blizzard Protection. "This technology can give peace of mind and save lives in Hypothermic conditions, and OR is perfect for us to share what Blizzard has to offer", Joe says.
In addition to its current list of products, Blizzard will be offering a wide variety of accessories for both survival and emergency medical scenarios.
Some featured highlights are:
•Blizzard brand of products uses Reflexcell™ technology comprised of 3 layers of flexible material that trap warm air, provides insulation, and reflects heat. http://clicktotweet.com/a9z78
•Blizzard protection comes in I, II, and III layer options to accommodate every condition.
http://clicktotweet.com/fFSEz
•Blizzard protection is a small, lightweight, and inexpensive insurance policy. http://clicktotweet.com/76dw5
About Outdoor Retailer
Outdoor Retailer (OR) brings together retailers, manufacturers, industry advocates and media to conduct the business of outdoor recreation through tradeshows, product demo events and web-based business solutions. Produced by Nielsen Expositions and based in San Juan Capistrano, California, Outdoor Retailer also provides and promotes retailer education, advocacy, responsibility and critical face-to-face business initiatives within the outdoor industry.
Recently named among Trade Show News Network's 25 fastest-growing tradeshows by attendance, Outdoor Retailer (http://www.outdoorretailer.com) connects approximately 46,000 attendees on a semi-annual basis for its Summer and Winter Market shows, and thousands more through its year-round online resources and platforms.
About PerSys Medical
PerSys Medical headquartered in Houston, Texas, supplies militaries, law enforcement agencies, fire departments, hospitals, and search and rescue facilities with life-saving medical innovations and training. Such products include The Emergency Bandage® (a.k.a. The Israeli Bandage®), the Pocket BVM™, Blizzard Protection™ (Hypothermia Prevention), and The Bone Injection Gun™ (B.I.G.). As part of its global commitment, the products that PerSys brings into the medical market have become the standard worldwide.