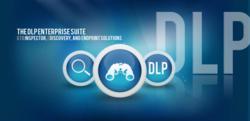 Compared to the last MQ, this report showed many changes in quadrant placements, with many falling back. Making investments in broad functionality, platform support, customer service and emerging technologies has helped us advance.
Newport Beach, California (PRWEB) February 07, 2013
For two consecutive reporting periods, GTB Technologies continues its advance as a Gartner* Visionary, providing Enterprises "a complete content-aware Data Loss Prevention solution set that offers capabilities to support both regulatory compliance and Intellectual Property (IP) use cases using Endpoint, Network and Discovery."
Content Aware DLP Capabilities & Customer Support were highly rated
"Compared to the last MQ, this reporting period showed many changes in quadrant placements, with many falling back in the grid. Making investments in broad functionality, platform support, customer service and emerging technologies has helped GTB advance in its Visionary placement" says Wendy Cohen, GTB's COO.
GTB's DLP suite detects and more importantly, prevents data ex-filtration (or infiltration) from advanced persistent threats, malware, or any type of data extraction or infiltration attempts, in addition to data leaks from employee errors. "GTB's vision and technology is completely different from others, with a key difference being the generation and handling of policies" says Cohen.
GTB's Endpoint Protector, secures traffic over Wi-Fi, Bluetooth, applications & devices with one unified policy. Content-aware device control which recognizes and optionally blocks output of secured content to removable media. Endpoint Protector automatically encrypts and shadows, supporting online & offline policies.
Utilizing GTB's Accumatch technology, GTB's eDiscovery product for data at rest protection, data classification, categorization, early case assessment (ECA) and search for organizations of all sizes. Confidential data is discovered with the same precision and performance as the GTB Inspector.
About GTB Technologies, Inc.
With offices worldwide, GTB Technologies Inc. has re-invented the enterprise extrusion / data loss prevention marketplace; bringing a broad set of influential innovations such as solving the known market limitation of false positives. GTB customers' include enterprises across the Global 1000 in sectors such as financial services, healthcare, defense contractors, power and energy, telecommunications, retail, and high-tech, as well as government agencies around the world in defense, homeland security, law enforcement, and intelligence.
GTB's Flagship product, the GTB Inspector, a content-aware reverse firewallTM, provides port-independent inspection covering all 65,535 ports. This technologically unsurpassed platform - provides accurate visibility and control over all content and applications in use, on the network (inbound and outbound), in real time.
Among the main features are support for additional protocols that will help Enterprises protect data from being copied out to the Cloud (the BYOC problem):
· Secure RDP & VNC filters for full cloud protection
· WBXML (MS Exchange active-synch) support for detecting emails from Exchange to smart devices
· IMAP protocol filter
· NNTP protocol filter
· SNMP support
Plus
· Full support for fingerprinting and protecting Salesforce data
· CEF implementation for full ArcSight SIEM integration
· Support for additional pre-defined International Privacy Policies
GTB's Inspector cloud enabled platform, Inspector Cloud, is also available to MSSPs, ISP and other organizations looking to offer DLP as a Service.
GTB Technologies state-of-the-art, content-aware Data Loss Prevention/Extrusion Prevention platform, highlights the detection & protection of intellectual property such as source code, classified information, design documents or any sensitive data. GTB's Data Leak Platform provides an enterprise the ability to prevent unauthorized data extrusion from the organization; the most difficult data to detect & protect and is usually the target of unknown APT attacks.
Enterprises with Data Loss Prevention initiatives whom have an interest in evaluating the GTB DLP/Extrusion Prevention suite can sign up for a free 30 day evaluation at http://www.gtbtechnologies.com/support_evaluation_dlp_downloads.asp
The Evaluation comes with free Data Loss Prevention education , training plus GTB's unprecedented assessment analysis and reporting. To learn more about next generation extrusion / data loss prevention solutions, how to "Putting the 'P' back into DLP" , visit http://www.gtbtechologies.com or follow us on twitter @gtbtechnologies
*Disclaimer
Gartner does not endorse any vendor, product or service depicted in its research publications, and does not advise technology users to select only those vendors with the highest ratings. Gartner research publications consist of the opinions of Gartner's research organization and should not be construed as statements of fact. Gartner disclaims all warranties, expressed or implied, with respect to this research, including any warranties of merchantability or fitness for a particular purpose.
The "Goof Proof Guide to Data Loss Prevention", "Putting the ' P' back into DLP", "Reverse Content-Aware Firewall", "AccuMatch", "Taking the 'P' into the Stratosphere" and "Inspector", are trademarks of GTB Technologies Inc. All other products, company names, brand names, trademarks and logos are the property of their respective owners and no affiliation with or endorsement, sponsorship or support is implied.