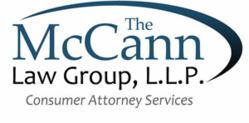 Jacksonville, FL (PRWEB) February 06, 2013
To defend more homeowners from potentially rising foreclosure cases in 2013, Consumer Attorney Services is assembling more comprehensive foreclosure defense teams with backgrounds in real estate, foreclosure and the banking industry. The teams are comprised of experienced case managers, lender correspondents, certified paralegals, and foreclosure defense attorneys with years of professional experience.
The attorneys at Consumer Attorney Services expect a large flow of foreclosure cases in 2013 as a result of backlogged foreclosure cases from 2012.
According to a December 2012 Palm Beach Post article titled, "Decline in Foreclosure Backlog May Give False Hope" by Kimberly Miller, "More than 40 percent of foreclosures cleared from Florida's courts in recent months were dismissals, cases that likely will boomerang back into the overloaded judicial system when lenders are better prepared to continue their pursuit."
The article described how 43 percent of the 69,513 foreclosure cases that were disposed of in Florida from July to December were dismissals. It is believed that many of these dismissals were voluntary and taken by the banks to review their evidence. This means a large number of banks in Florida will likely re-file foreclosure cases at a later time in 2013.
Consumer Attorney Services is preparing for new and refiled foreclosure cases in 2013 by increasing their number of top rated foreclosure defense teams. Foreclosure defense teams are a vital resource to homeowners who need help to save their homes from foreclosure.
Homeowners can pursue foreclosure defense options on their own, but it is typically advised that homeowners seek the help of an experienced attorney. Foreclosure defense is a complex area of law and requires a comprehensive approach from the right firm.
To give homeowners the best opportunity at preventing foreclosure, lender correspondents need to be in constant contact with banks and mortgage lenders at all times. Paralegals and foreclosure defense attorneys must review every homeowner's case with an extreme level of scrutiny. Case managers are necessary for gathering financial documentation and updating homeowners regularly on the status of their foreclosure cases.
A strong foreclosure defense team can make the difference between a family saving their home and losing it to foreclosure.
Consumer Attorney Services is a full service consumer advocacy law firm headquartered in Jacksonville, Florida, helping families with foreclosure defense, debt settlement, bankruptcy law and more. Consumer Attorney Services believes its effort to expand their foreclosure defense teams will help more families avoid foreclosure in 2013.