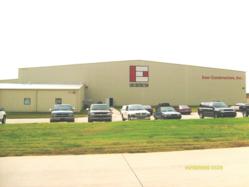 Icon Construction looks forward to providing more of these modular embedded behavioral health facilities at military installations across the country, from New York State to Washington State.
McKinney, TX (PRWEB) February 06, 2013
Outgoing U.S. Defense Secretary Leon Panetta acknowledged at a joint suicide prevention conference between the Pentagon and Department of Veterans Affairs that "despite the increased efforts, the increased attention, the trends continue to move in a troubling and tragic direction." He made this statement in June of 2012. In fact, Secretary Panetta's observation about the mental health issues facing both active-duty and non-active-duty soldiers would end up being sad foreshadowing just six months later. By the end of 2012, the U.S. Military's suicide rate had grown a startling 15-percent. Furthermore, the Pentagon has stated that casualties on the battlefield are no longer the primary reason for soldiers' deaths.
Across all branches of the U.S. Military, 349 service members committed suicide in 2012. The highest number and highest rate of suicides occurred in the Army, where more than 32 soldiers for every 100,000 committed suicide. To this end, the Pentagon and the Army have been proactive in addressing the issue through various measures. One such way is through the U.S. Army Medical command, or MEDCOM. MEDCOM provides command and control of the Army's fixed-facility medical, dental and veterinary treatment facilities, providing preventive care, medical research and development and training institutions. MEDCOM has made it a priority to place Embedded Behavioral Health Facilities at Army posts across the country. Contracted through the U.S. Army Corps of Engineers Office in Huntsville, AL, Icon Construction, Inc. of McKinney, TX was tasked with building three Embedded Behavioral Health Facilities, for a total of approximately 15,000 square feet, at Fort Hood, TX. After a site selection process, Icon will return to Fort Hood later this year to build two additional behavioral health facilities, bringing the total to 25,000 sq. ft. of modular building Facilities at Fort Hood built by Icon Construction.
Icon Construction is one of the country's premier manufacturers of modular buildings. By utilizing modular construction, the Army was able to ensure that this EBH facility was up and running in a short amount of time, as to better serve those soldiers struggling with mental health issues. In fact, in just a matter of a couple of months, Icon Construction was able to deliver three fully-functional Embedded Behavioral Health Facilities to Fort Hood, TX. "Icon Construction has a long and proud history of providing facilities to the U.S. Military to serve a variety of needs. However, we can think of no greater honor than to provide these Embedded Behavioral Health facilities that will be used to treat our fighting men and women who have risked their lives for our freedoms and currently find themselves battling the terrible enemy of mental illness," said Icon Construction President James B. Bell, III. Bell added, "Icon Construction looks forward to providing more of these modular embedded behavioral health facilities at military installations across the country, from New York State to Washington State."