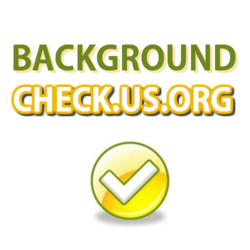 Raleigh, NC (PRWEB) February 06, 2013
BackgroundCheck.us.org has hired new IT people to update its records as quickly as possible to help people avoid con men in the wake of Hurricane Sandy.
"We have read the news reports about con artists moving in to take advantage of people who are trying to recover from the hurricane," said company spokesman Josh Fraser. "We are currently making sure our system is up to date so that people can search us with confidence when they are concerned that someone might be trying to take advantage of them.
FEMA has released a statement warning people of the potential for Hurricane Sandy scams.
"What happens is that people come in after a disaster like this claiming they can help you clean up or rebuild," Fraser said. "But often they are not licensed, do substandard work, overcharge, or simply take your money and disappear."
The updated records at BackgroundCheck.us.org will include information about known scam artists who have been charged with Hurricane Sandy scams, or were investigated for scams after other disasters, the company said.
"It's simply a good idea to do a quick background check on people who claim to be able to help you after a catastrophe," Fraser said. "We don't want people who are already going through hard times to be taken advantage of."
About BackgroundCheck.us.org:
BackgroundCheck.us.org provides background check searches across the U.S. and Canada. With background check information including criminal, arrest, and employment status, BackgroundCheck.us.org is a top resource for public records online. For more information or questions, contact customer service through emailing manager(at)backgroundcheck(dot)us(dot)org, visit the website for live chat, or call toll free 1-866-434-4253.