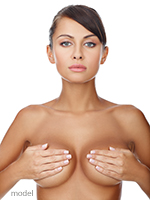 Los Angeles, California (PRWEB) February 05, 2013
According to an article in the January 2013 issue of New You Magazine, more women than ever before are choosing natural fat transfer breast augmentation over traditional implants. With this procedure doctors boost breast size with autologous fat transfers, removing fat from one part of the body and transferring it the breasts.
"My practice is based on using minimally invasive techniques for aesthetic enhancement," says Dr. Ourian, "so I'm always keenly interested in studying the data compiled for newer treatments like fat transfer breast augmentation."
If one is looking to increase the size or improve the shape of their breasts, there are several available options. The most common way is to receive surgical implants, either silicone or saline. Standard silicone implants, however, are prone to rotation, loss of shape and in rare cases, cracking. In the event of a rupture, silicone may cause a range of significant health risks. In spite of the expense and risks associated with the use of silicone, women choose silicone over saline as the implant material of choice.
While fat transfer surgery became accepted as a natural alternative to silicone implants in the 1990's, the treatment was still new and came with several side effects. Over the last decade, this procedure has been refined to minimize the complication and the number of treatments required to complete an effective transplant.
During a fat transfer breast augmentation, the physician removes fat from the hips and buttocks via liposuction (an added benefit for some) and injects it directly into the breasts. For this procedure to be effective, one must have sufficient fatty deposits in the body to fill out the breast tissue. This procedure is usually performed on women who want to increase their breasts one cup size.
"Fat grafts are now receiving mainstream acceptance," says Dr. Ourian. "But the vast majority of breast augmentation patients are still opting for traditional silicone or saline implants."
Dr. Ourian has been a pioneer of laser technology and non-invasive aesthetic procedures including Restylane, Botox, Juvéderm, Radiesse and Sculptra. These treatments are used for the correction or reversal of a variety of conditions such as acne, acne scars, skin discoloration, wrinkles, stretch marks, varicose veins, cellulite, and others. More information about using fat transfer breast augmentation can be found on their website.